If you've got troublesome skin issues that just don't seem to want to heal no matter what store-bought product you try, then you know how frustrating, discouraging, and expensive it can be to try product after product and see no results!
For years I struggled with my skin. I had bad acne in my teens which then followed into my adult years. Adult acne (or any acne) is frustrating! Then as I grew older I had acne and wrinkles happening at the same time… How does that even happen? Once I learned how to take care of my body naturally with whole-natural foods, lots of hydrating water, proper exercise, balancing my hormones and natural skin care products, things started to shift. I was giving my body and skin nutrients that it knew; not toxic chemicals that my body had to work to clear out. Your body knows how to work with plant-based elements, the way Mother Nature intended, right? ☺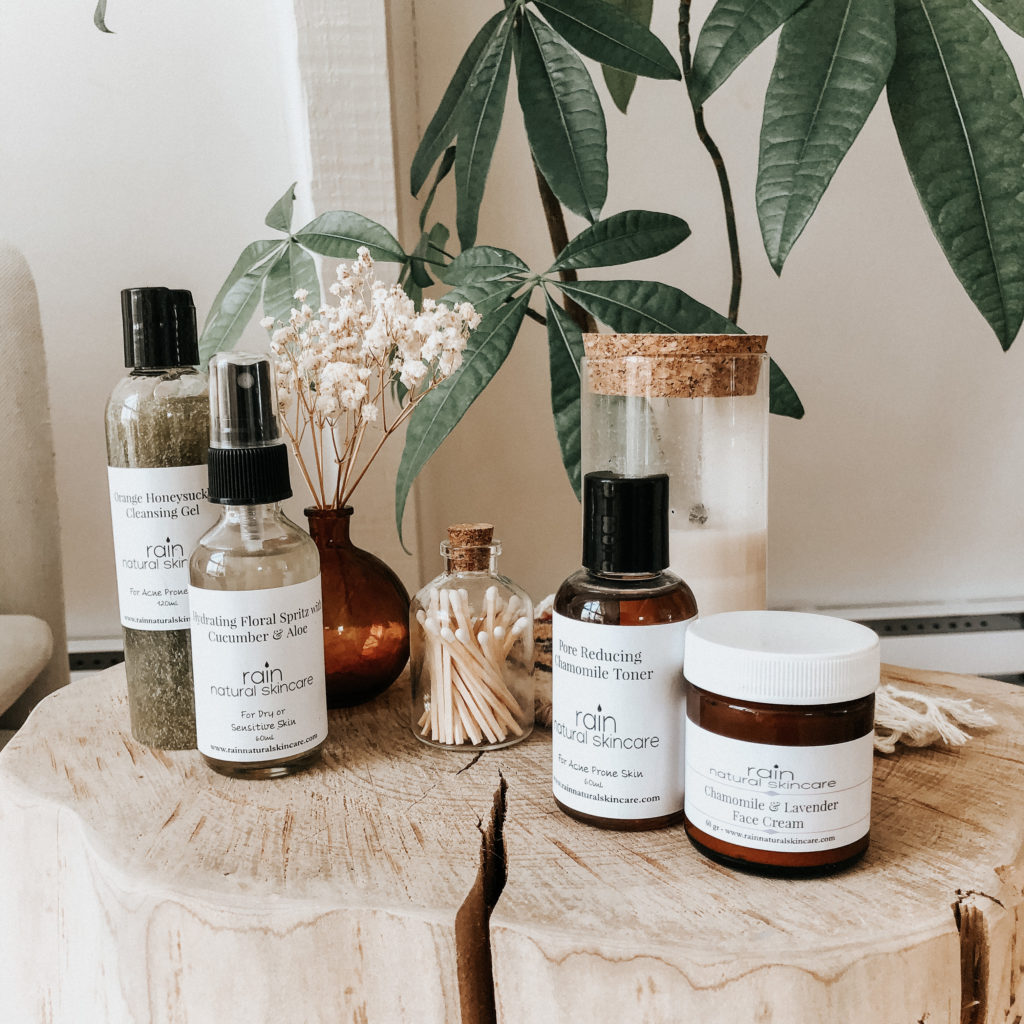 If you're having trouble finding commercially-available skincare products that work for you, I have good news:
It's not you or your skin; maybe it's your skincare products!
Just because the products you've tried don't work for you, doesn't mean that you just have 'bad skin' and can't do anything about it—it simply means that you haven't found the right answer for your skin's needs. You shouldn't just give up hope and throw in the towel, or let negative self-talk get to you.
I've been there; thinking that your body is to blame. It's not! If you've got problem skin that doesn't like the products you've been using, don't lose hope. Healing your skin is possible when you learn what to use and what to avoid!
So, what's going on?
If the products you've been choosing aren't a good fit for your skin, then you can start to think about looking for an answer to the puzzle of why they aren't working.
Here are a few of the top reasons:
Your skin isn't getting what it needs. Skin types and concerns can sometimes be hard to identify, and they tend to change with the seasons or with age, so you might not know what your skin really needs.
Your skin is getting too much of something… and too much of even a good thing can be bad. For example, even the best, most nourishing plant oils can be too much for someone, if they are used in the wrong amounts, or used on the wrong skin type.
You're over-cleansing and damaging the skin barrier. This is such a common issue, especially with oily-skinned people.
You're dealing with an internal issue that's showing on your skin, a symptom of something else—your diet, lack of proper hydration, hormones, environment, etc.
You're using a product with an irritant. Many commercial products contain harsh ingredients that can irritate the skin, possibly perfume, colour or something else.
Your skin concerns could be a result of one, two, or a combination of all of these factors.
Let's start to think like a Skin Detective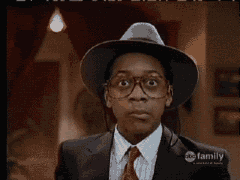 It might seem a bit overwhelming, trying to pinpoint what the real issue is in the products you've tried. So here are some tips for the most common issues, to get you started:
Is it Skin Type or Skin Trouble?
If you have oily skin or dry skin, you most likely have been trying products that are specifically labelled for that skin type. Those products might work for some people, but for you, they don't. If they aren't working, then it's likely that there's something else going on beyond a general skin type.
People with very oily skin tend to use harsh cleansers and drying products filled with alcohol to control the oily feel of their skin. They want to strip away that extra oil hoping that their skin will calm down and balance out. But skin tends to respond to those strong ingredients by producing even more oil to bring itself to a healthy balance. This will make the problem worse, not better!
Also, in many cases, oily skin still needs moisturizing skin care. Even skin that appears visibly oily might be secretly dry because it's lacking in moisture, but still oily, due to the overproduction of sebum at the same time. (Lots of fun, right?)
With proper nutrition, and the proper skin care ingredients for your skin, you can balance your skin's sebum production and turn oily skin into normal skin.  
On the other end of the scale, people might experience dry skin for a variety of reasons. It might be dry because it's lacking in oils, or a lack of hydration. Or, a combination of both! Products need to be designed differently for each of those situations. Each one of us is different and it really depends on what your skin needs.
Identify and Avoid Irritants
If your products are providing more than what you need, the next step is to eliminate an ingredient that is an irritant. Specific irritants can be tricky to identify, but one way to do so is through a skin detox.
With a skin detox, you take out products from your routine that contain the most harmful and common irritants, and then let your skin react naturally and see how it reacts to no longer coming into contact with them.
Inside, Outside, and What's Around Us
Skin is our body's largest organ, a living, breathing part of us, which plays a very important role, and the super useful job it does of making sure our organs don't fall out! Our skin protects us from our external environment—the pollution, chemicals, weather, and climate around us. It's possible that some skincare troubles are a result of the non-skincare products that our bodies come into contact with. What are you using to clean your home? What soaps or laundry detergents are you using? How often do you touch your face, potentially bringing those soaps into contact with your facial skin? Do you change your facecloth and pillowcase often?
Our skin is a reflection of our internal environment as well as the external. It takes a beating not only from things we put onto our bodies but the things we put inside. The products we apply to our skin are just one piece of a puzzle. They can be a very important piece, but there can also be other underlying conditions—allergies, food sensitivities, hydration, and more—which change how our skin appears. Try to be more mindful of what your skin is telling you about your body, inside and out. Are you nourishing your skin through proper hydration and a healthy diet? By eliminating processed foods, and fast foods, and then adding in vegetables, fruits, whole grains, lean proteins and complex carbs, you will be off to a great start.
Go Natural (The Right Way!)
Synthetic ingredients can be to blame for a lot of problems, but it's important to remember that just because your skincare product is made from the most natural, organic, and beautiful ingredients, it can still be wrong for your skin. For example, Aloe Vera has many benefits for all skin types, especially dry, damaged, sensitive and irritated skin. It has anti-inflammatory, antimicrobial, antioxidant, and soothing, qualities for the skin. So it sounds perfect for everyone, right? But if you're allergic to Aloe then this could be causing you and your skin major issues if you use a product with that in it!!
Each one of us is different. If you've struggled to find products that work for your sensitive and stubborn skin, don't beat yourself up about it. The right product is out there for you. Understanding what your skin needs is the first step, and then finding products with those ingredients.
The more you learn about your skin, the more you will be able to find effective, long-lasting, solutions to soothe your troubled skin.
So now you've become the mother of all skin detectives… You've possibly identified some potential problems and tracked down some possible reasons for your skin issues. You know it's not just you, or your so-called "bad" skin that's giving you trouble. What about the solution? What can you do?
Whatever your skin complaints, the single most important thing I want you to take away from this is to not beat yourself up! I'm not saying you have to radically change your diet, or move into the wilderness away from any pollution. In fact, it's possible for someone to still have skin problems, even with a healthy diet because they still might be using the wrong products. By becoming a little more aware of what's happening to your body and environment; perhaps see if some small changes might help. Control what you can control—that's where you'll make the biggest difference. And one thing you can control is what you eat, what products you apply to your face and what effects those are all having on your skin.
When you learn to make informed decisions about your own products, you are in control.
Remember your skin is amazing! It's the warrior against everything the world throws at you. Learn to give your skin something radiant, something delicious, something wonderfully nourishing. Let your skin absorb the best nutrients it could possibly wish for and need.
Even natural and organic products off the shelf can contain things you might need to avoid. The only way to ensure your products contain the essential ingredients required to treat your skin type and conditions is to read the labels, read the ingredients in your products, know your products, and know your skin!
---
If you're looking to change up your skincare products and understand what ingredients you are using on your skin, you may want to try Rain Natural Skincare products.
If you have any questions, send those to hello@raninnaturalskincare.com
To Your Health and Wellness,
~ Lorraine