Try this 6 Question True or False Quiz about Skin Health
A smooth and clear complexion happens by maintaining good overall health in your body. This comes about by eating a healthy diet, staying hydrated, and making good lifestyle choices so we can have a healthy body on the inside and healthy skin on the outside. Lately, though, there have been several developments in cosmetic technology, whether it's new synthetic ingredients to help this or stop that, or new skincare techniques or treatments that promise clearer skin with fewer wrinkles, to clear acne within a week, or to even to look years younger.
This idea is definitely appealing to our desire for beauty, especially if you've had a skin condition that you've been dealing with for some time. But I don't want you to fall prey to these mass media advertisements. Having soft, smooth and clearer skin doesn't actually mean that you have healthy skin.
While many of these high-end skincare products and medical treatments may seem effective short term, they may not be good for the actual structure of the skin long term. In fact, some of these products and treatments can actually cause long-lasting damage to the skin.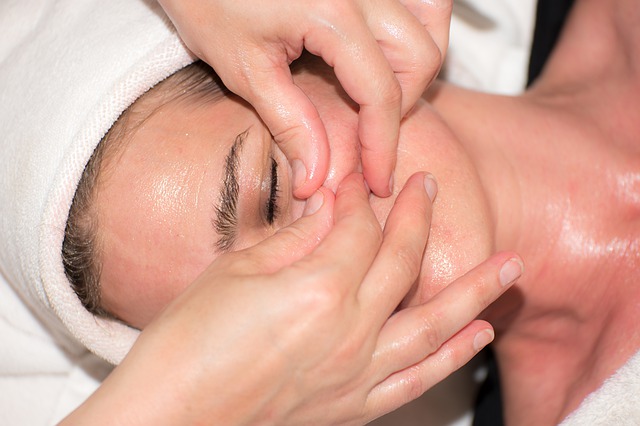 Here are 6 true or false questions for you about having healthy skin:
Question 1: Squeaky clean skin means you have healthy skin.
False: When we are washing our faces we think that we need to get rid of all the oil and dirt from our skin by using soap or toner that dries out our skin.
Most commercial cleansers that foam or lather probably have harsh synthetic detergents like Sodium Lauryl Sulfate or Sodium Laureth Sulfate (SLS/SLES). And toners that leave your skin feeling dry and tight will contain high amounts of alcohol. Although SLS, SLES and alcohol, do remove dirt, they are also taking off the skin's protective layer which it needs to protect us against the outside world and to keep our skin moisturized. When this protective layer is removed, the skin then becomes more vulnerable to free radical damage from our environment, it also becomes dry and loses its elasticity, which will lower our immune system and in the end, makes the aging process speed up.
Question 2: Skincare products from a fancy spa or doctor's office are better for our skin.
False: While there are professional spa lines and medicinal skincare products that do sometimes contain certain levels of higher quality ingredients than what you may find in a department store, remember that more isn't always better! While it's great to have the best quality ingredients you can put on your skin, too much of anything, especially active ingredients, can be a skin irritant. Take for example many high-end brands that advertise added Vitamin A or Vitamin C, lots of extracts, and AHA or BHA (alpha hydroxy acids and beta hydroxy acids) when actually too much of those can irritate the skin. A lot of those high-end ingredients are synthetically made and can make your skin more sensitive to the sun, and they can also lead to the loss of your skin's protective barrier.
Question 3: High SPFs in sunscreen mean that you'll be better protected from the sun's UV rays.
False: Higher SPF does not equal better sun protection, and it doesn't mean you can stay in the sun longer before you need to reapply. If only this were true, then we wouldn't have as many cases of skin cancer happening, right? Department store sunscreens are full of chemicals, which can also damage our skin because of toxins such as oxybenzone. I did a quick google search and skincancer.org said that an SPF of 30 allows about 3 per cent of UVB rays to hit your skin, while an SPF of 50 allows about 2 per cent of those rays through. Now remember these tests were done in a lab, but in real life, people don't apply nearly enough onto their skin, or they don't apply often enough for these statistics to be true. People have a false sense of security with higher SPFs and end up getting sunburned or causing UV damage to their skin. Using a broad-spectrum mineral-based sunscreen with zinc oxide is better, and make sure to re-apply every 2 hours. Covering up or going into the shade is even better.
Question 4: Drinking coffee and alcohol is fine for my skin.
False: Alcohol is high in sugar and will dehydrate us; therefore it isn't helpful in getting healthy skin. Not only is alcohol tough on our livers, but it also reduces the important nutrients that you are eating. Over-consumption of alcohol on a regular basis can cause broken capillaries on the face to appear and remain there too.
Caffeine is dehydrating and acidic, it also can deplete some vitamins and minerals in the body. It will stimulate the nervous system and can cause stress within the body as well.
I'm not saying you can't drink either of these, but moderation is the key.
Question 5: Small amounts of toxins in your skincare products are OK.
False: The number of chemicals and toxins in our environment is increasing daily. Because our bodies absorb these toxins like a sponge we are becoming exposed to more than we ever have been. Doing your best to lower your exposure is so beneficial not only to your skin but your organs, your gut microbiome, and your hormones and it will also help to lower any inflammation in your body. We need to reduce our body's detoxification system to help clear the body. Because these small amounts of toxins add up over time, it's important to eat clean foods, drink clean water, and use toxin-free & natural skincare products as a way to lower the toxin load in your body.
Question 6: Exfoliating daily is needed for clear skin.
False: Exfoliation seems to be quite a hot thing lately. From DIY-home scrubs to exfoliating facial brushes and gloves, to alpha hydroxy acid peels and microdermabrasion treatments, they have seen an increase because people think they have to continually remove the old, dead skin so the healthy, younger skin cells underneath can come to the surface faster.
What we need to remember is that the outer layer of our skin has a job; it protects the new skin cells that are growing below. These new cells take time to mature and they need this time to produce important elements like collagen and elastin. This happens on an average of about every 30 days.
By exfoliating once per week with a gentle exfoliator such as oatmeal, finely ground plant seeds or shells, or sugar scrub for your body, you are gently loosening dead skin cells on the surface of the skin to reveal the new glowing skin cells beneath. Forcing the cell turnover rate too aggressively, or too fast especially with chemicals before they are ready, can cause the cells to not form correctly. Irritation of the deep cells of the skin can cause thinning and make the aging process happen faster.
To finish up: to help your skin maintain a  healthy glow, try eating a healthy diet, exercising regularly, getting a good night's sleep, drinking more water and of course, using nourishing and gentle natural skincare products.
Do you want to improve your skin health by using non-invasive, naturally holistic methods?
Click here to shop my natural skincare products and if you're not already, sign up below to receive my weekly newsletters relating to finding our healthiest selves.
Here's to Your Health,
~ Lorraine