For years now, 'anti-aging' skincare products have been used to try and reverse the signs of aging and hold onto a youthful appearance. As good as many high-performance cosmetic ingredients are… Sorry, but they just can't work miracles!
Aging is an unavoidable part of life. I love this quote by American writer Betty Frieden who said that "Aging is not 'lost youth', but a new stage of opportunity and strength." ♥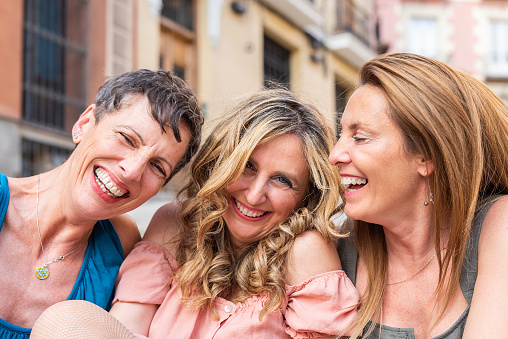 I am hoping that we can all start to shift our attention from wanting to look and feel young to instead wanting to look and feel healthy.
I want to help promote healthy aging and focus on making products that will help you to have a healthy glow and renewed freshness to the skin, all while using ingredients that are helpful to our skin. As women, when we use typical off-the-shelf skin products, they often contain estrogen mimickers and endocrine disruptors, that are not only affecting our skin but the balance of our hormones and other systems such as our nervous system. So the first step to looking and feeling healthy is to eliminate those unhealthy ingredients from our bodies and homes.
WHAT HAPPENS TO SKIN AS WE AGE?
Many changes occur as we age; natural processes such as cell turnover and rejuvenation start to slow down and they continue their gradual decline with each passing year. This also causes our production of collagen, elastin, hyaluronic acid and sebum to drop, and eventually, the skin begins to become dry and thin.
There are other factors along with natural aging that can contribute to this process and cause even faster premature aging. External factors also affect our skin's aging, these include our lifestyle choices such as smoking, overexposure to UV radiation, the food we eat, how much hydration we get daily, our skincare products, our sleep, our stress, etc. Our choices can help, or they can have a negative effect on the skin, leading to faster aging, not only externally, but also internally! Unhealthy lifestyle choices can make structural changes like fine lines, sagging and wrinkles become more visible faster and can then cause the skin to look older.
My goal when creating natural skincare products is to make us all feel and look more confident, healthy and happy with ourselves regardless of our age. That's why when I changed my day and night cream formulations; I changed the name of them too. I took out the words anti-aging from my previous creams.
The word anti means opposed to something, and the word pro means in favour or something. So let's try to stop anti-aging and instead be in favour of pro-aging! Let's instead be happy with ourselves, be proud of what we have done, and let's choose to live a healthy life full of good lifestyle choices. Instead of dwelling on what we can't change, work on what we can do to bring us closer to a long and vivacious life.
These choices should include:
eating clean whole foods that either grew from the ground, walked on the earth or swam in the water
cutting back on processed foods that were made in a factory with a long shelf-life
using clean natural skincare products
getting rid of all household products that contain fragrances and perfumes
getting at least 7 hours of sleep every night
drinking ½ of your body weight in ounces daily of water
doing daily stress relief practices
moving your body daily
saying no to smoking and alcohol
The more we try to change who we have become, the more we will become unhappy with who we are.
There is no single ingredient or cream that is the fountain of youth, but there are many plant-based ingredients that work wonderfully to enhance the appearance of the skin. I have taken my skincare education, researched and found amazing natural ingredients that I use in my products. This is why I upgraded my face creams to include some of the best ingredients to encourage healthy aging.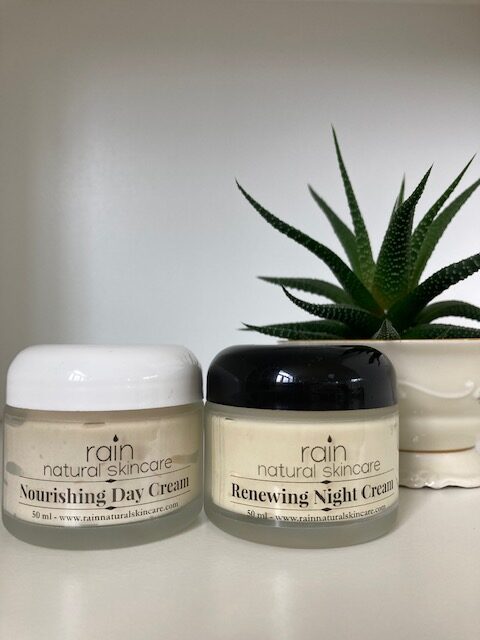 When these plant-based ingredients are applied topically, they can encourage the structure, firmness and elasticity of the skin, they also help to replenish, repair, and promote nourished healthy-looking skin.
If you're wanting to pro-age too, you can learn more about my Nourishing Day Cream and Renewing Face Cream here. Also, keep following along with me and I will give you some healthy tips to do so!
To Your Health and Beauty,
~Lorraine