In the last few blog posts, I've talked about holistic nutrition and how important it is for our bodies. I discussed how to take your diet and turn it into a clean whole foods diet that will support a healthy body as well as healthy skin.
Holistic skincare is very similar, it's treating the skin from the inside out and the outside in, using nutrition and healthy lifestyle choices in addition to natural skin care products to nourish and protect the skin. Here I want you to start putting together the connection between what you eat, how you live your life and what you put on your skin all make a difference, but it has to be together, not just a change to one part.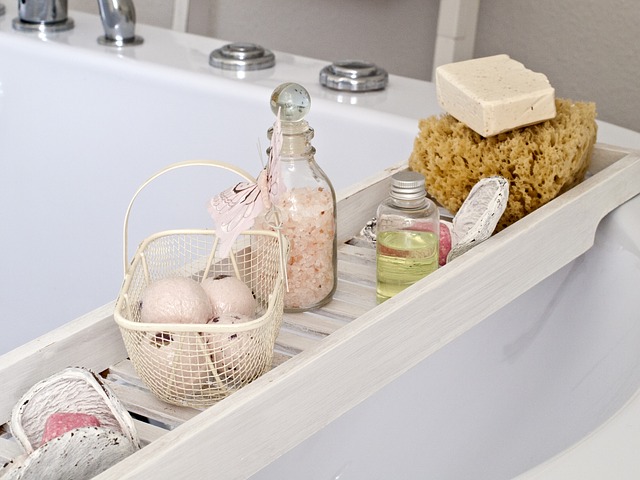 During my search for healthy skin years ago, I was told to use alcohol-based skincare products to dry out my skin to get rid of acne, take antibiotics, and use makeup to cover it up. I was never asked what foods I ate or what was going on in my life. Using the skincare products and the makeup I was using to cover up didn't have any necessary essential fatty acids, no anti-oxidants, no vitamins in them, just artificial fillers. I had no idea I wasn't doing anything healthy for my skin to heal.
Here's what I mean by holistic skincare, when we drink water and eat foods that contain nutrients, our internal vital organs are nourished first. Our skin is nourished as well, but by the time it gets to the skin, there's not as much left. Therefore we also need to hydrate, nourish and protect our skin from the outside as well with healthy and safe natural skin care products. That way we're taking care of the whole person from the inside out and the outside in, just as we need to do for optimum health.
People can suffer from many skincare issues, mine was acne, but it may be rosacea, psoriasis, or eczema. Often a skin condition is a symptom that something else might be going on in the body. By taking a holistic approach, you need to look at such things as:
your food choices
stress levels
quality of sleep
exercise
environmental pollutants like and chemicals in our food, air, water, etc.
self-care and self-love
your social life with your family, friends, co-workers, etc.
Are you having issues in one or more of those areas? Rather than just what you see on the skin's surface, you can sometimes see what can be causing that skin symptom. Then by eliminating or fixing the cause, your symptom may magically disappear.
Our emotions and stress levels also play a major part in how our body works or doesn't work. Stress makes everything else stop…like your digestion, your immune system, and your detoxification systems. All your energy goes into dealing with the stress. Not good if you are constantly stressed because it creates a burden on your metabolism which then creates inflammation. That can be chronic fatigue, chronic pain, stress or skin issues.
Our skin is a window to what's going on inside your body in terms of your health. Although it may seem easier to just take a pill, use a harsh cream or even have injections or dermabrasion, none of those methods takes into account why your skin is reacting in the first place. And because that cause is still there, afterwards those skin conditions can always return. You need to be your own body's detective to find the root cause.
My nutrition and skincare courses helped me to understand how our cells on the inside and the skin cells on the outside are very much related. We often separate our skin from what's going on inside our bodies, but we really can't do that. We can't treat our skin differently, it's part of our body, and it doesn't require a separate treatment. Our skin is our largest organ, but it doesn't exist separate from every other organ in our body, it's all connected. The skin is a detoxification organ through sweat, but it's also an organ of digestion because it absorbs what we put on it. The body's functioning systems are amazing, our skin and our internal organs do their job to help each other out. They all know what to do, just so long as you support them, stop using feeding them harmful chemicals and give them what they need in terms of nutrients.
You may have heard about the importance of our gut health, and it is so true, our health begins in the gut! You can eat lots of healthy foods, but if you're not digesting and absorbing the nutrients properly you're not getting their benefits. Skin conditions are connected to our digestive tract, think about what you're eating and how you feel afterwards. If foods aren't being properly digested you could experience bloating, cramps, gas, reflux, diarrhea, constipation, etc. ( Hello, that was me!) Oftentimes, people who have skin issues, also have digestive issues or a food allergy of some kind. (I realized later that I did!) By correcting the issue, the skin can clear up!
What we eat affects every cell in our body, including our skin cells. The quality of the nutrients are in fact the building blocks and raw materials for the new cells that our body and skin will produce. Those cells form our tissues, organs and systems, and the quality of food you eat determines if those cells are healthy or unhealthy. Eating nutrient-dense foods and drinking plenty of water is what builds strong cells that fuel us and give us calmer complexions.
Guess what processed junk food gives us, and what our cells look like if we eat that over time?!?
Our diet and internal health are what show externally. Digestion not working properly, using the wrong products, not getting enough sleep, too much stress, not eating healthy, etc. can all cause acne. Looking at the body as a whole, not changing just one thing, but considering the whole is what will make a huge difference. Our food, skincare, and lifestyle choices all have to be healthy to help improve our skin and health, and by doing so, the results will be effective and long-lasting.
If you're not seeing results, you have to look to see what is happening… how do you feel about yourself, what is your lifestyle, are you sleeping or always tired, how is your stress, are you fighting a losing battle all the time? Or if you don't feel you're worth it, then that will get in the way of your result too. Poor self-esteem has a lot to do with your health journey.
Your skin is a messenger, therefore when it's doing something that you might not like, it's not because it doesn't like you, it's not because there is something wrong with you, you're not being punished for something. It's because there is something going on in your physical body, in your emotional mind, or in your environment that needs to be addressed.
By taking yourself out of it emotionally, you need to sit down and think 'what is my skin trying to tell me'. Then do a mental log of what's going on in your life-how am I sleeping, what have I been eating a lot lately, and has something changed that is adding stress to my life that is more than normal? Did something change in your home environment, look for something that is different or something that has been the same for a very long time but maybe has not been working and perhaps needs to be changed. Are you eating foods that make you feel bad afterwards? Try to identify what may be creating an issue and see what is actually going on.
Holistic skincare can benefit people of all ages with skin conditions. Here's a question:
What's going to happen by eating better and making healthier lifestyle choices?
Well, you will become healthier. It's the same no matter what age you are, and for that reason, anyone can benefit from making a change to healthier living.
Once we understand the connection between what we see on the outside and what we eat, think and feel, then we will feel improvements in ourselves as a whole!
I like to think of this as my preventative medicine, I have a much less chance of having a reaction to whole clean foods and natural skin care products than those full of GMOs, preservatives and toxic chemicals in them.
Lastly, a healthy complexion is something we all want.  Learning to say 'I love you' to yourself probably feels uncomfortable. But the more you do it, the more you believe it. We need to reprogram ourselves to have a positive feeling and appreciation of ourselves. Loving yourself is a huge part of the equation. If you feel unworthy to have a healthy body, then you won't.
So let's all say it together to ourselves – "I LOVE YOU" ♥
In my next post, I'll go over some things we need to eliminate from our homes, and some of those may be your favourite foods too!
Here's to your health,
~Lorraine