Our bodies are super amazing because they are made to heal themselves. Our bodies are always trying to reach a point of balance on their own. And they can do that as long as there isn't any interference.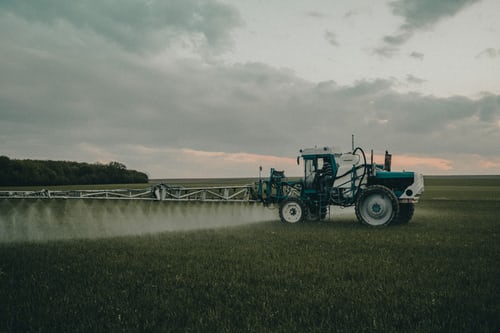 How can we help this balance to happen? Try the best you can, look at what you eat and drink, make sure you get enough sleep, exercise and have a good mindset. But unfortunately, there are also things that we get exposed to unintentionally like toxins that throw that balance off. We live in a world now where toxins are all around us. They are in our environment, our food, our cleaning products, and our skincare products. So what can we do to try to eliminate as many toxins as possible in our lives?
The air we breathe, the water we drink, and the food we eat will determine our health and our quality of life. But sadly, our air is polluted, our water is filled with contaminants, and our food has been taken over by genetically modified foods (GMOs). In other words, to not only survive but to achieve peak health with a great quality of life, you are going to have to clean up your environment as well as your body.
Since the skin is our largest organ; it absorbs everything we put onto it. Most of us by the time we leave our house, have been exposed to thousands of chemicals from haircare, skincare, laundry soap, & household cleaners. These chemicals will all eventually go into our bloodstream.
We detox through our skin by sweating. We also detox through our lungs by breathing, our kidneys through our urine and of course our bowels when we poop. If these doors of elimination are blocked then problems start to show up in our bodies. By eating toxic foods, and using toxic skincare products and toxic household cleaners we are overloading our detoxification systems.
Toxins love to hang out in our fat, so when we rub in a body lotion with toxic chemicals it absorbs right into our bloodstream and begins to circulate. This allows them to take up residence in the fat cells in our body, including our brain (which is made up of fat). It's when these toxins build up they start to cause skin issues, hormonal issues, brain fog, fatigue, weight gain, and the list goes on. So really all those skincare products we are using to help us to have soft, supple and younger-looking skin are actually doing the opposite. Those toxic chemicals are causing free radical damage that makes us age faster, and increases conditions like autoimmune disorders and cancer.
Let's talk about processed food or junk food; for starters, it's full of chemicals. There is probably nothing worse you could do to your body than load it up with toxic chemicals.  Remember when you were younger and you could eat whatever you wanted and get away with it, but as you get older you can't get away with that anymore, the toll is adding up. Therefore, we need to respect our bodies and feed them right with real whole food and exercise regularly.
Every choice you make will determine if you ease through life or suffer from dis-ease. Free radicals come from junk food, skincare and household cleaning products and they start to hang out in our intestines, causing bloating, fatigue, and a lowered immune system. Because our body is trying to balance itself, it will try to keep these toxins away from our organs and glands, so it stores them in your fat. The more toxins (fast food, junk food, pesticides, and chemicals) you take into your body, the more fat you need to store them in. This is called a 'toxic burden' and is one of the reasons why you are eating less, yet gaining weight, not feeling well and having upset skin.
Try to choose household and laundry cleaning products that are less toxic than the ones in your regular grocery aisle. Try to clean up your clothing detergent and fabric softener; all those ones are full of perfumes that contain harmful chemicals that mess with your hormones as well as your skin. Have you ever cleaned your bathroom and had to leave because the smell was so strong? That is what we need to get rid of, natural cleaners allow you to clean without needing to dress like you're going to a chemical lab.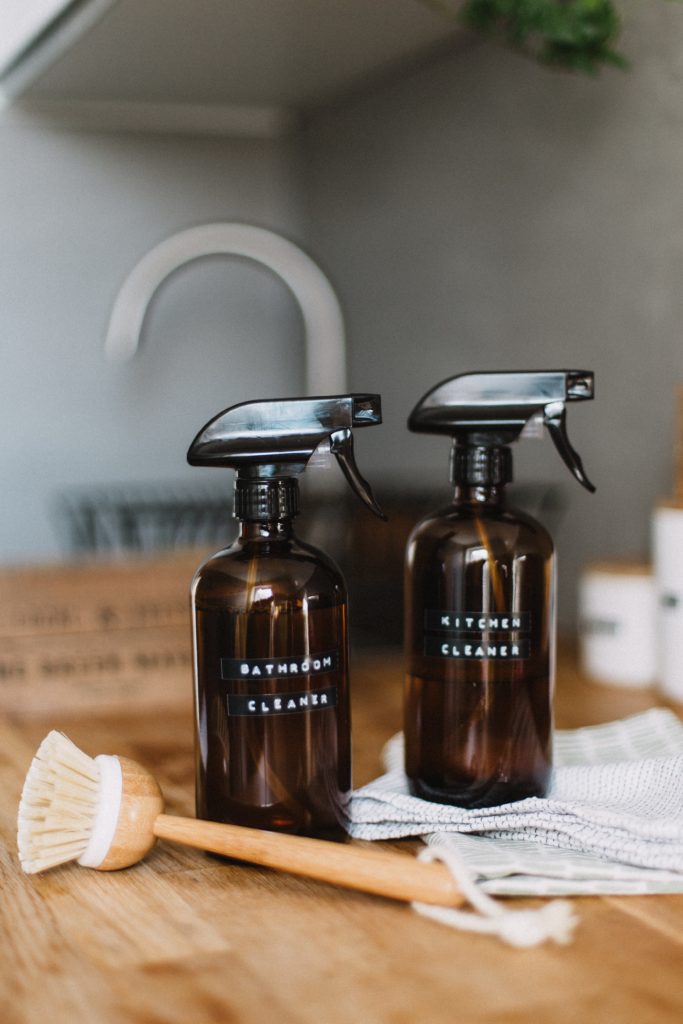 Start shopping in the natural food section for your household cleaning products, or google how to make your own. A bottle of vinegar, baking soda and some essential oils can make amazingly easy cleaners.
Here are a few simple examples:
Rather than fabric softener sheets, I use wool balls in the dryer
Put some vinegar in your fabric softener dispenser in your washing machine to soften clothes.
Instead of blue Windex, mix equal amounts of water and vinegar in a spray bottle. Spray windows or mirrors and wipe them off with newspaper.
I also looked for natural skin care products and had a hard time finding something local and within my price range. So I started my making own, and I fell in love with the whole process and how much better my skin felt. I decided to educate myself on the process professionally and now I make Rain Natural Skincare Products so everyone can have a cleaner option as well.
Getting rid of plastics is a HUGE must for cleaning out your body. They have hidden toxins in them that have been scientifically proven to have a negative effect on our health. Try to avoid plastic water bottles and reuse your own glass or stainless steel ones. Store your foods in glass rather than plastic, especially if you will be reheating them in the microwave. This encourages the toxins to leach into your food. Don't use plastic wrap in the microwave either, instead use a paper towel or glass cover. Also, check the labels on anything you buy that is plastic to make sure it is BPA-free.
Become that Detective that you need to be for yourself. Read the labels of your foods, your skincare, and your cleaning products. Know what you are putting into and onto your body. You may also need to try to remove some of the foods from your diet that are most commonly associated with food sensitivities, or that you suspect your body doesn't tolerate well. These could include sugar, gluten, dairy, processed foods, eggs, soy, and even certain meats and oils. Depending on symptoms, the elimination period can last from 3 weeks to 6 weeks before reintroducing the foods one at a time to identify which ones you are sensitive to.
When I increased my whole clean foods, I moved out the sugar and processed foods, I drank more water, I cleaned up my skincare and house cleaning products, I tried to buy more organic foods, and non-GMO foods, I eliminated dairy and most gluten and it was then that my body started to feel lighter, less stressed, it worked better and my skin started to glow. It was this combination of actions that was necessary for me.
I still eat some gluten, not much, but when I do, I eat sprouted bread as it's easier for your body to digest. I eat the Silver Hills brand which you find in the health food section of the grocery store, or I love shopping at the local farmer's market as the bakers there all have these types of bread too.
A great resource is the Environmental Working Groups list of Dirty Dozen shopper's guide which tells you which foods are the most highly sprayed with pesticides and herbicides, so if possible buy these organic. https://www.ewg.org/foodnews/dirty-dozen.php
Also, their Clean Fifteen list https://www.ewg.org/foodnews/clean-fifteen.php tells you which foods are ok to buy non-organic.
If we want to look and feel better, we need to do something different and better than what we've been doing. This is something that takes some time, slowly add the new, cleaner items into your home when the old ones are gone. This way your body will slowly acknowledge and accept the change, and it's easier on your wallet too.
Internal issues caused by toxins can be the cause of hormonal issues, low energy, diseases as well as acne, eczema or psoriasis. Changing your diet and environment can address something that is the cause of these issues. The cause can be internal where we don't see it and by making more changes on the inside and using simpler, healthier products on the outside, we will heal ourselves, bring our bodies back to balance as well as nourish our skin and help it to glow. ☺
Here's to your health,
~Lorraine