The natural skincare market is one of the fastest-growing markets in the skincare industry—and for good reason! More and more people are looking for natural ways to care for their skin, we want to know what we're putting on our skin and why.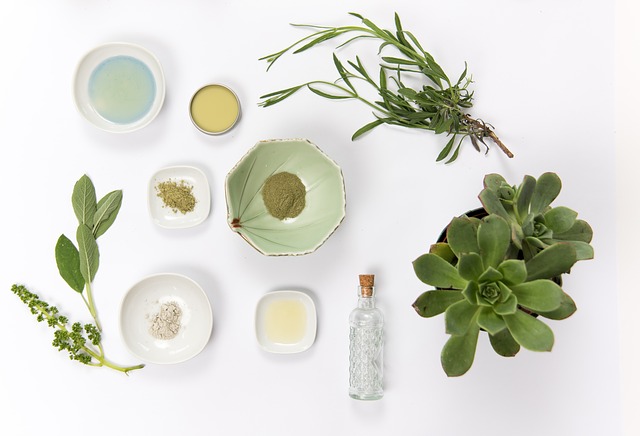 There are many reasons why we're looking to toss our traditional skincare beauty products and look for more natural alternatives. One reason is to avoid potentially harmful, synthetic chemicals. For people who've had a poor experience with department store products being irritating, or simply not effective, natural ones can offer better, gentler results.
Why should you turn to Natural Skin Care?
We all want to be more conscious of our bodies, planet and environment. We want to support fair trade farms or local suppliers who encourage simpler processing methods that can harvest plants without harming them or the environment.
Most people want healthy, radiant skin that reflects a deeper level of health and well-being, and we seek out natural products in an effort to match our values. Or you might be looking for products that are cleaner and made more thoughtfully. In a world where we are often feeling rushed and out of touch with our bodies and what's happening around us, I feel that natural products connect us to a simpler way of life, and to our own beliefs.
In a nutshell: We want what we do, and what we buy, to be a reflection of who we are—and even, who we want to be. For me this happened when I cleaned up my diet, eliminated processed foods and chose to eat as close to nature as I could, it then made perfect sense for me to do the same with my skincare and household cleaning products.
I started questioning the need for things like petroleum or paraben ingredients, products containing fragrances and ingredients that are linked to cancer and endocrine disruption. Why am I using these ingredients on my skin? Do I need to use something synthetic that might also be toxic? Or is there a better choice, one that is healthier for me and the environment?
What does Natural Skincare mean?
The important thing to understand is that when people—or companies—talk about natural skincare, it can mean very different things. This is because the term, "natural skincare," is not regulated across the beauty industry. Each different company might refer to "natural" in the products they make. They can pick and choose what ingredients they want, whether natural or synthetic and then call it a "natural" skincare product.
When it comes to the term "natural," there are no strict definitions, so it depends on your own personal choice. You have the ability to educate yourself, learn to read labels and choose what matches your values. Thanks to the internet and social media, it's easy to research our products and read how they're made. We can go online and research things like parabens, PEGs, and SLS that we want to avoid!
When considering if something is natural you can look at two things:
What it comes from. Is it from a natural source? An example would be, does it come from plants like avocado oil or does it come from petrochemicals, like mineral oil which is synthetic?
How it's processed or modified. Natural ingredients can be processed physically (they undergo a physical process and the molecular structure stays the same) or chemically (where they have had at least one chemical process and the molecular structure changes) or both. An example would be avocado oil where the flesh is crushed to extract the oil without using heat or chemicals. But mineral oil and petroleum distillates are ingredients that could be contaminated with (polycyclic aromatic hydrocarbons) PAHs. Studies suggest that exposure to PAHs — including skin contact over extended periods of time — is associated with cancer.
Here's what 'Natural' Means to Me
For me, it was when I couldn't find anything that was effective, made of high-quality natural ingredients, and felt good on my skin. So I thought if I was looking for results without worrying about my health, then other women must be too, so I decided to become formally educated and created my own natural skincare products. When deciding on the ingredients for my products, I follow a standard that I was taught in my Diploma in Natural Skincare Formulation course. I use ingredients that are naturally derived (so no petrochemicals), I don't use any of the nasty ingredients that I try so hard to avoid. That was the reason why I started making my own skincare products, to make them match my values.
Because I follow this standard, I love to include plenty of natural oils, fair trade butter, and ingredients that are naturally derived and require minimal processing.
I'm so happy when I see my customers read the ingredients list, it's the most important part of the label! I love to answer questions about my products, and how and why I make them.
Your Products = Your Choice
So what's the right choice for you? I encourage you to explore your values and make up your own mind about the ingredients that are and are not acceptable to you.
The more you research, the better you'll be able to use products that can do more than just heal and soothe the skin. Perhaps, the products we use can heal the world, too!
---
If you're looking to change to natural skincare products and understand what ingredients you are using on your skin, you may want to try Rain Natural Skincare products.
If you have any questions, send those to hello@raninnaturalskincare.com
To your health and beauty,
~ Lorraine