Don't let the cold weather get under your skin this winter season…instead, pamper your skin with a warming winter ritual! 🧡
As we all know a little too well, winter can not only dampen our spirits but it can also take a toll on our skin. Our routines are shaken up by the shorter days, and the many symptoms of the seasonal blahs include fatigue, dull complexions, dry skin, and feeling glum… Who couldn't use a pick-me-up right about now?
So, this winter, I want to suggest you find a comforting ritual to recharge your batteries, with things that will recharge you, allow you to get the sleep you need and use effective natural skincare products specifically formulated for cold weather.
Here are easy 5 steps to help you stay moisturized, look well-rested, and give yourself a much-deserved boost!
Step 1: Create a relaxing atmosphere
Let's start by getting ourselves in the right mindset to relax – it will make your care routine more effective. Use natural skincare products in your winter ritual that are made to care for and pamper your dry skin, but let's not forget about your spirit too! So, first things first: let's set the mood by creating a warm, relaxing atmosphere. Turn off your phone, light a candle, put on your favourite song, close your eyes, and let the melody carry you away. Now set your daily cares aside while you enjoy a moment just for you. Click here if you're looking for the perfect bedtime bath for a good night's sleep.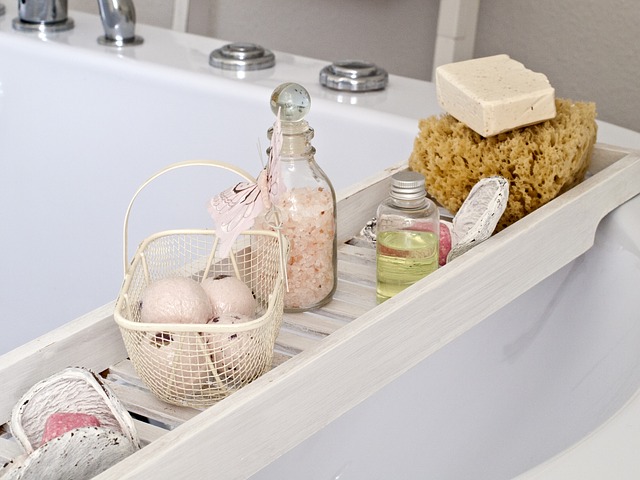 Are you set? Then let's move on to the next step. Skincare is self-care too!
Step 2: Melt away your tension with a soothing, scented, bubbly soak
Baths are one of the best ways to relax and unwind. My specially formulated bath oil does more than just help you chill; it will also nourish and hydrate your skin, in the bath and afterwards to massage into the skin. Use it for self-massage or with a partner! ❣
The ingredients in my luxurious bubble bath work together to hydrate your skin. It's a secret weapon against winter dryness! Thanks to its creamy, beautifully lavender-scented lather, it will soothe damaged, irritated skin and relieve everyday tension. When you're soaking in it, it feels like time stops. So fill the tub and bliss out!
Step 3: Deeply cleanse your skin with a hydrating, non-irritating shower gel
Now that we've washed your tensions away, it's time to rinse all the day's build-up off your skin. Here's what you need to treat your body to natural effective skincare at this particularly harsh time of the year.
Lemon & Aloe Body Wash will deeply cleanse your skin without drying it out. Thanks to its neutral pH, this shower gel is also incredibly gentle, making it suitable even for very sensitive skin.
Step 4: Soften your skin with a body scrub.
There's nothing like a scrub to remove dead cells and revitalize your skin. This important step does your skin a load of good, and it prepares your skin to better absorb other nourishing and hydrating skincare!
My body sugar scrubs are gentle as can be! They smell amazing and are made with nourishing and comforting ingredients, so you can exfoliate and treat your skin at the same time. Divine from start to finish, they will leave your skin visibly more radiant, soft, and hydrated. Last but not least, they prepare your skin perfectly for the following step!
Step 5: Wrap up your winter ritual routine right with deeply nourishing care
No winter skincare routine would be complete without a final step to nourish your skin. There's no question that our skin needs more moisturizing in winter, but the key here is locking in your skin's precious moisture with nourishing butters and oils. Once again, it takes the right products to maintain that hydration, for your skin.
That's why we're wrapping up our winter care ritual with some skin protection! A rich body butter uses plant butters to lock in the hydration you just gave your skin. A body lotion contains luxurious plant oils to provide your skin with everything it needs to protect itself from winter's onslaught of cold, wind, pollution, and more. Pick your favourite scent!
And there you go, your Winter Skincare Ritual is complete! You can treat yourself to this routine as often as your skin—or your spirit—needs it. When making a skincare routine for yourself, it's important to come up with steps that you can easily put into your daily routine, even when things get hectic. Maybe it's just a quick shower with the Lemon & Aloe Body Wash and Soothing Coconut Body Lotion afterwards. Your body is your fuel; you need to take care of it as your schedule and time allow. I hope this ritual helps you treat yourself!
Are you going to make your own Winter Ritual?
To Your Health & Wellness,
~Lorraine