Many people swear by the power of a bedtime bath as a way to de-stress and get ready for sleep. But what makes the perfect bath?
I'll let you know my favorite things, but before we get into how to have the perfect bedtime bath, let's quickly go over exactly why a before bed soak is a great way to get ready for bed.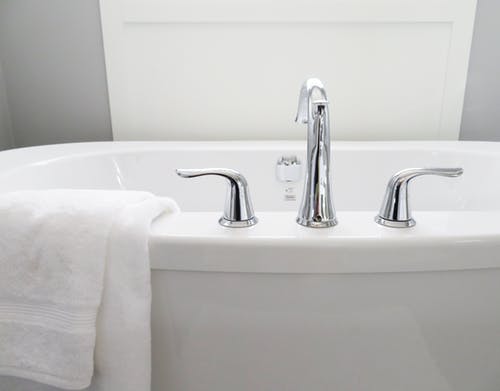 It's all about the heat, but not in the way you may imagine, studies have found that your brain needs to lower its temperature slightly in order to fall asleep.
That's why it is easier to fall asleep in a room that's cool rather than one that's too hot. Being cooler will not only help you to fall asleep quicker, but it will also promote a night of better deep sleep.
What has this got to do with a bath, that's typically hot, not cold? Well, when you have a soak in a nice hot bath, blood vessels expand and this draws your blood to the skin, which is why you get those rosy cheeks!
Then when you step out of the warm water, your core temperature starts to drop, and it's this cooling effect that is so good at helping you get to sleep.
Ok, now that we know why a before-bed bath is so good, let's see what makes a perfect bedtime bath. I'm going to go over a few of the little details that will help you to have a perfect bedtime bath.
---
Here are 6 tips to create a perfect bedtime bath ritual:
1 Be prepared to be ready for bed
If you're like me, once bath time is over, all you want to do is towel yourself off, put on some soft comfy pj's and head straight to bed. So make sure your ready before bathtime.
If you've had a luxurious soak and you still have a heap of chores to do, then you are going to undo all the good work your bath has done to relax you. So, before you get into that tub, make sure absolutely everything is done for the day.
2. Ask for, and expect, privacy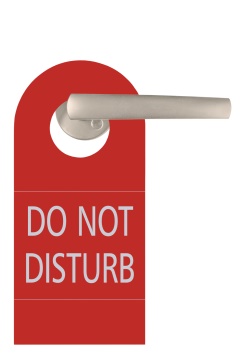 Nothing will drain any relaxation you've been working on quicker than family members banging on the bathroom door. Before you head for your bath make sure every member of the household knows you're not to be disturbed unless something very significant has happened. (By very significant I mean something like you know: someone's badly bleeding, the house is on fire, etc.)
If you only have one bathroom in the house, then make sure everyone gets the opportunity to use it before you get in there!
3. Create the right ambience
What's the main difference between your bathroom and a high-end spa? It's all about the ambience. When you walk into a spa the whole atmosphere oozes relaxation, right?
If you think about it though, all that those fancy spas do is dim the lights a touch, light a few candles and play a little bit of ambient background music. These are three things you can do in your own bathroom!
Creating the perfect ambience isn't just about music and lighting, it's about massaging all the senses, including your sense of smell.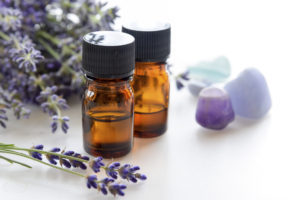 Light a nice scented candle, I prefer either beeswax or soy candles, scented only with essential oils. Stay away from chemical fragrances! Or if you're sensitive to candles, try diffusing some essential oils. Lavender and ylang ylang are well known for their relaxing qualities. As you soak in your bath let the aroma carry you to a deeper level of calmness and relaxation. Calming essential oils can help to treat anxiety, depression, insomnia, and boost your mood.
Make sure to download a nice relaxing playlist to your phone. And now you're ready for an amazing spa experience.
Try not to fall asleep completely in the bath, as that could be a little dangerous! It might be helpful to set a timer for 20-30 minutes or so.
4. Remember your drink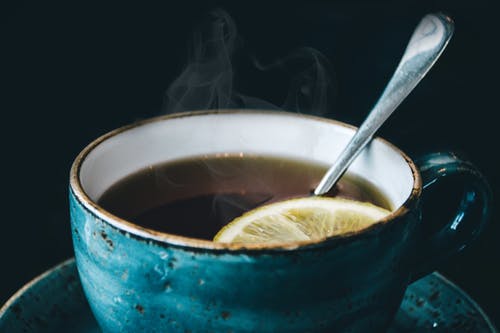 In order to help you fall asleep after your bath, a relaxing drink can help. I like to help that happen with a nice cup of chamomile tea, or a sleepy time tea, which are well-known sleep aids.
5. Soak in some luxurious skincare benefits
A great way to finish your day is to give yourself some self-love! By melting a skin-soothing product into your bath, you not only give your skin a softening boost, but the essential oils will give all your senses the calmness you desire.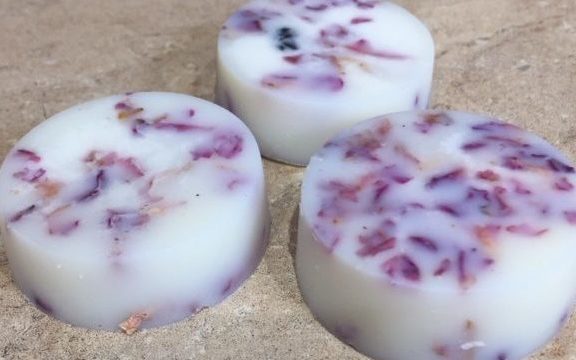 BATH MELTS
My Skin Soothing bath melts are wonderful, they are a mixture of cocoa butter and coconut oil to moisturize the skin.
To Use – Simply pop one into a warm bath. They will melt on contact with warm water and after bathing you'll be left with really soft silky skin!
BATH CREAMERS
Bath creamers are a cross between a bath melt and bath bomb! These are beautiful in the bath as the luxurious shea butter is very moisturizing for the skin without leaving the bath too oily
To Use – run a warm bath and pop one in just before you get in. Relax and enjoy it! These have a relaxing, sensual fragrance perfect for an evening soak! The shea butter will leave your skin sensuously soft.
6. Moisturize your body
Use a moisturizer on your freshly hydrated skin to keep the moisture in. Use one that continues your theme for a good night's sleep by using a moisturizer that has essential oils that will not only help your dry skin but also helps you sleep better. My Body Lotion with Lavender and Pine is a perfect choice to not only help with skin; it can help relieve fatigue and has a sedative effect on the mind, body, and spirit. It can also help relieve any muscle aches and pains from your day. My Nourishing Whipped Body Butter has amazing moisturizing qualities and the essential oils are calming and relaxing too.
---
Well, there you have it, my six-step recipe to the perfect bedtime bath and great night's sleep.
So clear your late-night schedule, put a Do Not Disturb sign up, and get your ambience on!!
To Your Health,
~ Lorraine