Do you have a sweet tooth? While many of us love different types of sugar, I'm going to share with you how sugar can impact our skin for the bad and for the good.
Sugar may taste good, but it can also be addictive, and it can do damage to our skin. In fact, it's one of the biggest triggers of skin problems, including inflammation. Not only can eating large amounts of sugar cause inflammation to our skin but also to our bodies which can then increase the chance of diabetes, heart disease, fatty liver disease, cancer and overweight issues. That inflammation over time can then cause achy joints and mental fog along with skin issues.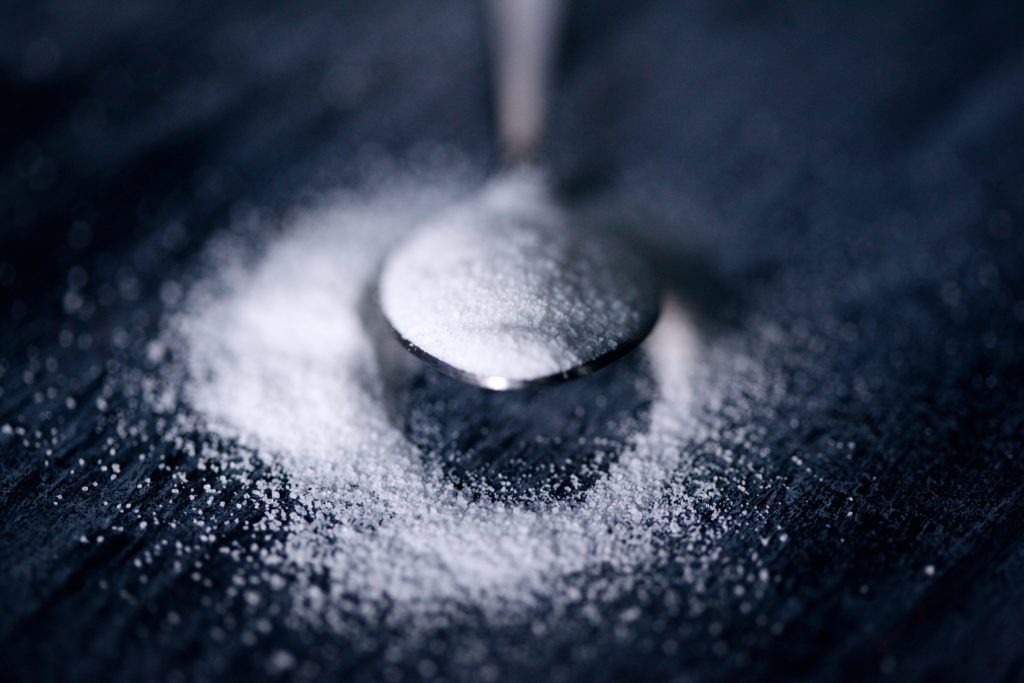 But there is good news about sugar! It isn't all bad when it's used on the outside of the body. Sugar causes many skin problems from the inside, but on the outside, sugar is a natural and beneficial skincare ingredient. When used on our skin, it can help to give us the healthy and glowing skin we all want.
---
Let's take a look at how sugar affects us from the inside:
Inside the body, sugar is an acidic food, it lowers our pH within the body and causes inflammation. Eating sugar causes blood glucose levels to spike quickly, and then soon after, when our blood sugar falls, we start to feel sluggish, shaky, and fatigued, and we may also experience headaches. But the effects of sugar don't affect just how you are physically feeling. These effects can also show up externally on our skin.
The body uses sugar as an energy source, but if sugar is consumed in excess, or our bodies don't process it properly, blood sugar increases, which can lead to glycation issues. When that happens, our skin's collagen and elastin become stiffer, which leads to increased wrinkles and sagging skin. Another problem with increased blood sugar is that it causes increased insulin production, which triggers excess sebum production. This can lead to those bumpy and stressful acne breakouts and excess redness.
To avoid these negative reactions to sugar, avoid refined sugars and sweeteners that spike your blood sugar like soft drinks, candy, cookies, and cakes. But, sugar is also hidden in many other foods that we're not even aware of such as salad dressings, yogurts, spaghetti sauces, white pasta, white rice and bread, as well as many desserts and prepackaged foods.
It might be difficult for you to imagine a life without sugar. Many people have actual sugar addictions and find it hard to stop eating sugar. It's actually more addictive than cocaine!! Since sugar stimulates our appetite, it then leaves us craving more…and we are never satisfied.
You don't have to stop eating sugar all the time, but instead, try finding healthier choices. Try my Healthy Dark Chocolate Bar Recipe. Another healthy swap is if you put sugar in your coffee or tea, swap it for a healthier alternative, like plant-based stevia. Try eating more fresh fruits and berries to enjoy a more refreshing but still delicious sweet taste. Also, fruits and berries are naturally hydrating and full of antioxidants which help our skin, whereas sugar is dehydrating which leads to dull and dried-out skin.
Be sure to stay away from artificial sweeteners too as they are bad for us on every level! If you are missing your sweetness, then try adding a little natural sweetener like honey or maple syrup.
Truth: Blood sugar imbalances are one of the biggest root causes of skin issues.
---
Sugar and what it does for our skin on the outside:
On the outside of the body, sugar can be beneficial because it helps in hydrating your skin by drawing moisture from the environment and preserving it in your skin cells which leaves you looking fresh and rejuvenated. Using a sugar scrub on the skin, especially when it's combined with another moisturizing ingredient, like coconut oil and olive oil, helps to naturally exfoliate, hydrate, and moisturize your skin.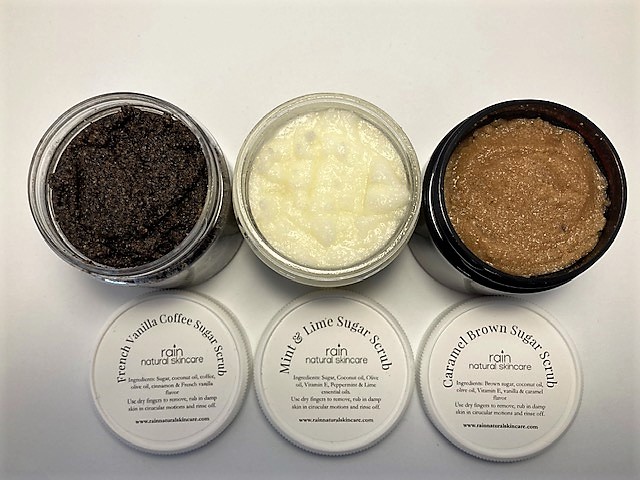 Sugar scrubs help soften your skin on the outside by removing dead skin cells, dirt, and pollutants and help unclog pores to reveal the smooth skin underneath.
Body sugar scrubs also stimulate and boost blood circulation, which helps to bring warmth to the surface area. When this happens, you are assisting the body to remove toxins and helping the blood to bring in the necessary nutrients to nourish the skin cells. Sugar scrubs can be quite revitalizing and leave your skin with a healthy glow!
Try my natural Body Sugar Scrubs and take the time to treat your skin. While sugar makes a great exfoliant on your body because of its coarse texture, it can be too abrasive on the face. To exfoliate your face, my natural Apricot Exfoliating Facial Lotion is much better suited to tender facial skin.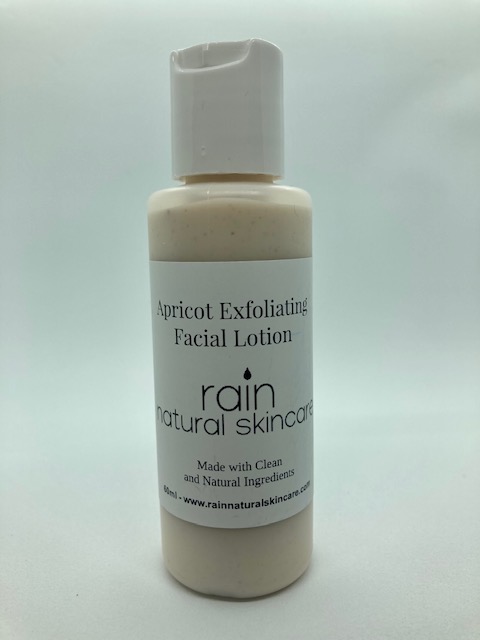 ---
The temptation to eat sugar is very real, it's all around us and in all sorts of foods. Try your best to make good food choices on a daily basis. That doesn't mean you can't have an occasional treat, but sugar is a much better treatment for the outside of your skin! Next time you're tempted to reach for sugar, grab a sugar scrub instead!
Think about how amazing your skin and body could feel with even more nourishing food and healthy habits. If you're ready to clean up your food and feel better, you may be interested in my 30 Day Reset Program. It's worked for me and others, and I know it can work for you, too.
Are you ready to dive deeper into a clean eating program that helps to take your health, life, and energy to the next level?
My 30-Day "Reset" Clean Eating Program is designed to reduce the packaged, toxic foods you're eating and replace them with clean, REAL foods. But it's not just easy-to-make recipes and meal plans, it's also tips, strategies, how-to's, food swaps, grocery shopping guides, food journals, exercise planners, and more that will help you cleanse your body naturally!
---
If you feel your energy level tanks during the day, that you are having a hard time dealing with stress, your patience is very low, and you can't think clearly anymore, then you may be interested in my Endless Energy Program.
It is a 60-page e-book that includes simple, yet very effective ways to help you uncover lasting energy through holistic nutrition advice, simple lifestyle changes, exercise (including an energizing yoga sequence, and a relaxing yoga stretch sequence), breathing (including three breathing exercises), mindset shifts, and more!
It also includes a 7-Day Energizing Meal Plan – which includes a daily guide for breakfast, lunch, supper, and snacks, as well as recipes and a grocery list!
~ Lorraine