Good plant-powered facial oils are one of the best products to put on your face. They soften the skin, help to balance sebum production, and will nourish the skin with necessary components like essential fatty acids, triglycerides, phenolic compounds, flavonoids, vitamins, and minerals. They form a breathable layer on the skin that protects you from harsh environmental stressors and helps to trap moisture in the skin, protecting us from dehydration. Powerful plant oils come from this side of the earth, they get their energy and nutrients from the sun, soil, and rain, which is much different from any petrochemical like mineral oil that is in many conventional off-the-shelf skincare products. They are drilled from deep down in the dark earth with no healthy skin benefits.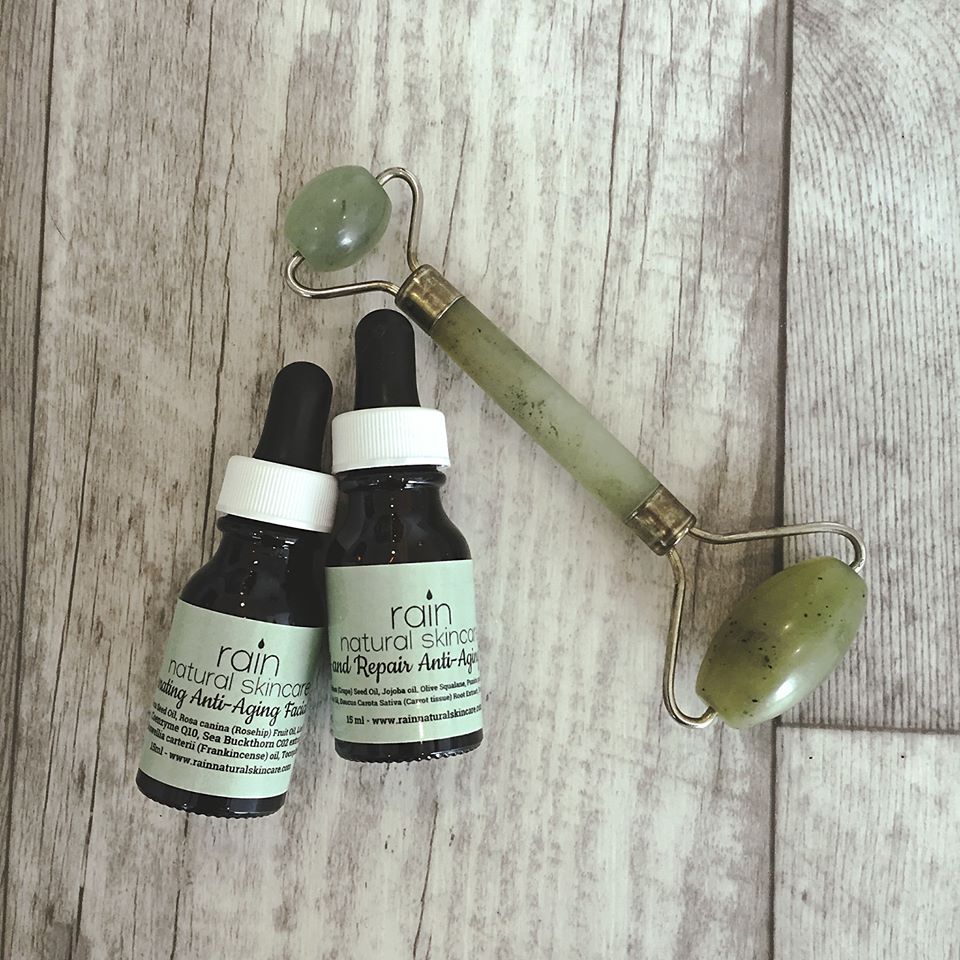 Here are some amazing benefits of using facial oils:
1. They can reduce wrinkles – If you have been unprotected from UV light (which leads to free radical damage). Some oils are packed with antioxidants, which prevent further aging.
2. They're good for dry skin – Changes in temperatures, like cool air conditioning in the summer and hot heaters in the winter can suck the moisture right out of the skin. Oils are an ideal remedy to dry, rough and flaky skin.
3. They really do protect your skin – Because they are lipophilic, they penetrate deep into the skin, trapping water and other moisturizing nutrients while still keeping all those nasties out! If you live or work in a polluted area, face oils are perfect as a barrier to protect your skin from pollution.
4. They're the perfect primer – Because oils are fast-absorbing, they give your skin an immediate plumping effect and create the perfect canvas for your make-up to sit on, giving you that dewy glow!
5. They can calm down pores, get rid of acne, and heal any scars – Many people think oils will clog your pores and make you break out more. But oils can rebalance your sebum production which will stop the overproduction of sebum by your skin. Facial oils are fast-absorbing and will not leave you with a greasy feel! Their healing qualities can also help with scarring issues.
6. They can calm down rashes – Many oils have anti-inflammatory properties as well, helping to calm irritated skin.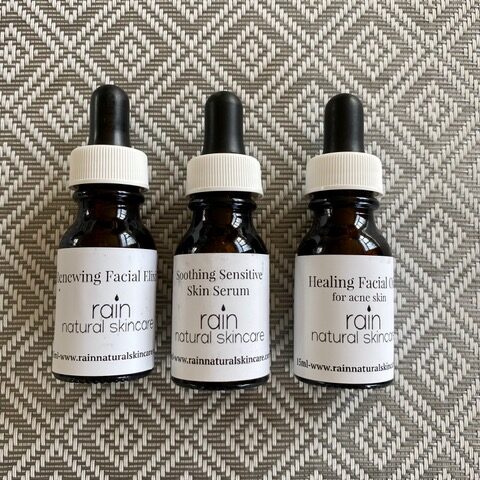 Some people are afraid that oils can make them break out or make their skin oily. That might be the case if the wrong types of oils are used for the skin on your face. Here are a few things to consider to be sure you are getting the maximum benefits of facial oils without causing breakouts:
Choose the right oils for your facial skin. While coconut oil is wonderful for your hair and body, for many people it might be too heavy for the thin skin on your face especially if you have oily skin now. If you have very dry skin that is not prone to breakouts, heavier oils though can do wonders for protecting and moisturizing your skin.
I recommend using pure plant oils either without any fragrance or with some essential oils for their scent and the therapeutic qualities they bring to the skin. Avoid using facial oil blends that contain fragrance oil or perfume. And of course, never apply any essential oil undiluted directly to the skin – they can not only sensitize the skin but can burn it! I use essential oils in my facial oils for the beneficial properties they bring to our skin, and only use concentrations that are safe for tender facial skin.
Do not blame oils if you break out. It takes an average of 28 days for new skin cells to reach the top layers of the skin. So it's important to allow at least 28 days before seeing any result with any product you use. Our bodies are exposed to many things per day, which can lead to breakouts, and then there are our hormones! So, if you have sensitive skin and are trying new products, add them one at a time to your skincare regimen, to see how they impact your skin while all other products remain the same. 
Here are a few instructions on how to use Facial Oils:
Apply your facial oil by warming 2 or 3 drops between your fingers and gently pat on your skin.
You can also combine this with a lymphatic massage morning and/or night if you wish, but I very highly recommend it. It is very relaxing and has many benefits. We all need a good functioning lymphatic system to help drain fluids, detoxify, regenerate tissues, filter out toxins and foreign substances, and maintain a healthy immune system. That's a lot of work, right? Did you know you have 700 lymph nodes in your body and 1/3 of them are located in your face and neck area?!
Start your lymphatic massage by pressing the oil into your palm to warm it, then pressing it into your skin and using your fingers to put pressure on the sides of your nose using a circular motion. Continue onto the jawline and press into your jawline using a dragging motion up and out to the hairline/earlobes. Finally use your middle fingers and press into the area above your brow bone, giving yourself a massage using circular motions. Or you could use a jade roller or gua sha stone as the oil will help with the slip.
For dry, dehydrated, and mature skin types, applying facial oil one to two times per day will be very effective. For oilier and normal skin types, one time per day could be enough. Experiment and find out what works best for you!
Apply your facial oil after a toner or water-based serum, then that could be it, or if your skin is in need of more moisture, a nice face cream will help to seal in all the benefits of your facial oil.
Here are a few of my facial oils that I formulate and make in small batches. I only use natural ingredients that I know you will benefit from!
Balanced and Glowing Skin
Balancing the skin sebum production starts with ensuring that water is not excessively leaving the skin due to a damaged skin barrier. This happens because of stress, harsh chemicals in skincare, changes in the weather, and many other reasons. As a response, the skin starts producing extra oil to compensate for the moisture loss which leads to more oily skin.

I know it doesn't seem right, but even oily skin needs good facial oil. Plant oils form a breathable layer that stops water from evaporating and also gradually restores the skin barrier and calms irritations. As a result, the skin stops losing moisture and the sebum production naturally regulates back to normal.

The key is to use oils that are not too heavy for your skin type, are light, and contain the necessary essential fatty acids. This is exactly what my facial oils do. They work to restore the skin barrier, protect and nourish the skin, balance sebum production and give you healthier skin.
To Your Health and Beauty,
~Lorraine