Have you heard all the buzzwords that describe skincare products now? Words like natural, clean, organic and green? They all sound so good and healthy for our skin, but you know what? They don't really mean anything! Here in North America, there aren't any regulations about using those terms in skincare products. So anyone can put those on a label and say they have a clean skincare product! It's quite scary, and it's happening so much now that it has its own label, known as "greenwashing."
It's important to know that ingredients that are listed as organic can still be toxic. Petrolatum is technically organic, and so are coal tar dyes, but just because it's organic doesn't mean it's good for your skin. Also, there are definitely some synthetic ingredients that can benefit your skin, or help with the product's safety. Some ingredients (natural and synthetic) are safe to use in skin care products – in the correct dose – when they're not contaminated by harmful materials.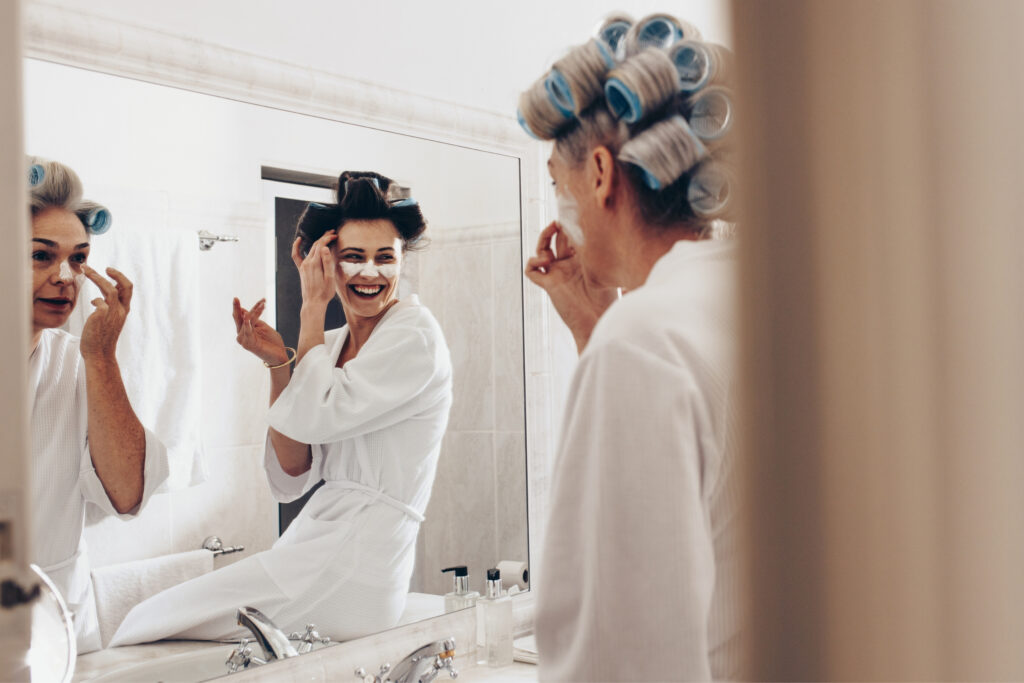 So how do you decide which clean skincare products are for you?
Using clean skincare products is when you put your health first and choose quality products that don't compromise your skin, your health, or the planet. It means loving and respecting your body more than your favourite makeup that may have toxins in it. Read here if you want to become a skincare detective!
There are many skincare companies that are dedicated to using healthy and safe ingredients that you can use and support. But in the end, you're giving a gift to your body and your health to only put the best quality ingredients, such as plant-based, on your skin.
Which toxic ingredients to avoid in skincare products:
Here are a few common toxic ingredients to look out for. I have the Dirty Dozen Chemicals to avoid here, and I encourage you to do your own research when looking for your clean skincare products from now on.
Perfume or fragrances: are widely used even in some products marketed as "unscented" (often the last ingredient). Skincare manufacturers are able to hide ingredients behind this label. These scents are a mixture of chemicals that can trigger allergies and asthma, with some links to cancer and neurotoxicity.
Oxybenzone is a chemical that's found in many sunscreens because of the way it blocks UV rays. Some experts are concerned that these chemicals may be absorbed through the skin, leading to skin irritation, hormonal disruption and even skin cancer. There are now mineral alternatives that are just as effective at UV protection, and better for your health.
Petroleum and other petrochemicals are common ingredients that are found in many products such as hair products, lip balm/lipstick, skin care products, baby products and Vaseline. They include mineral oil, PVP/VA copolymer, paraffin, white petrolatum, petroleum distillates, hydrocarbon, PEGs, etc. Not only do these ingredients stop the skin's ability to breathe and detoxify, but they are also contaminated with cancer-causing impurities.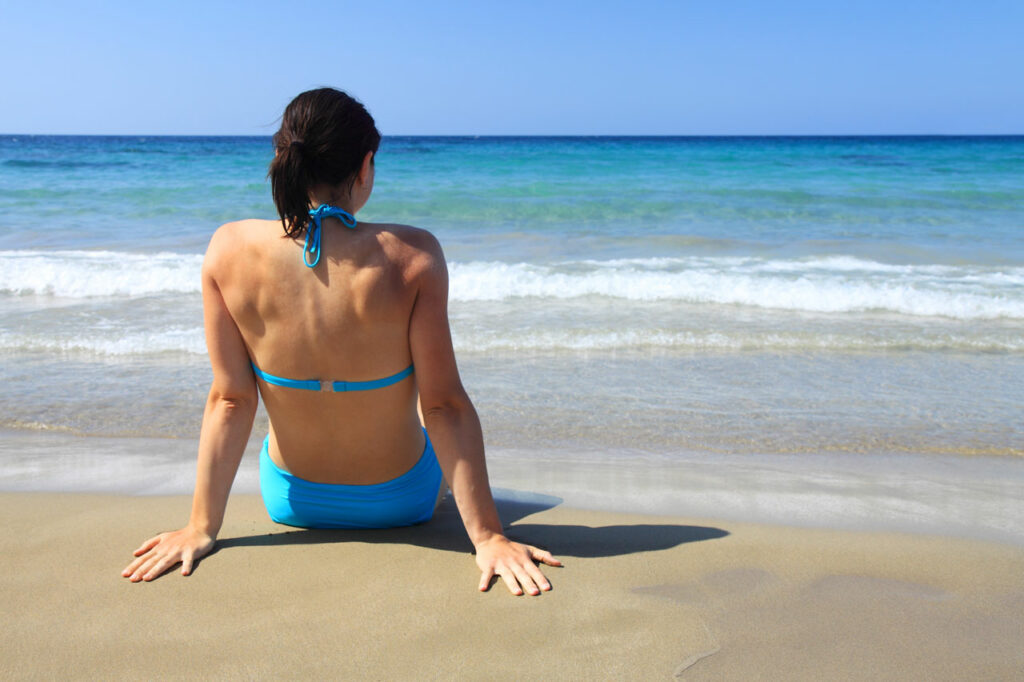 Healthy ingredients to look for in clean skincare products:
When you're looking at clean skincare product labels, it can be confusing to grasp all the toxic ingredients. Try not to focus just on the bad all the time, but look for the good healthy ingredients too; ones that help support, protect and nourish your skin. Here are a few great ones to look for in your clean skincare products. If you'd like to see more read here.
Carrier oils like avocado, argan, rosehip, and evening primrose are all packed with vitamins and antioxidants. These naturally occurring plant oils are nutrient-rich and improve the appearance of dark spots, wrinkles, and UV damage. 
Zinc oxide and titanium dioxide are naturally occurring minerals that protect your skin against sun UV damage. Look for these in mineral-based sunscreens. 
Antioxidants like vitamin B3, vitamin C, and vitamin E are powerful and essential to your skin's health. They help to brighten, repair, and protect skin from all types of damage including UV and pollution. They are available in many plants as well as nature-identical forms.
When you're equipped with a list of harmful ingredients to watch out for and some essential nourishing ingredients to include, you can start choosing clean skincare products that are right for you.
I encourage you to do your own research and become a skincare detective as you choose your clean skincare products from now on for your health. This is what really makes clean skincare products 'clean'.
To your health and beauty,
~Lorraine