Do you want to use products that are free of harmful chemicals?
Do you want to know exactly what you are putting on your skin?
Do you want skincare that is safer for you and the environment?
Is your skin intolerant of commercial products?
Are you reacting to synthetics in your skincare products?
Are you ready to get rid of controversial ingredients and fillers that you are putting on your body?
If you answered yes to at least one of those questions then you need to keep reading!!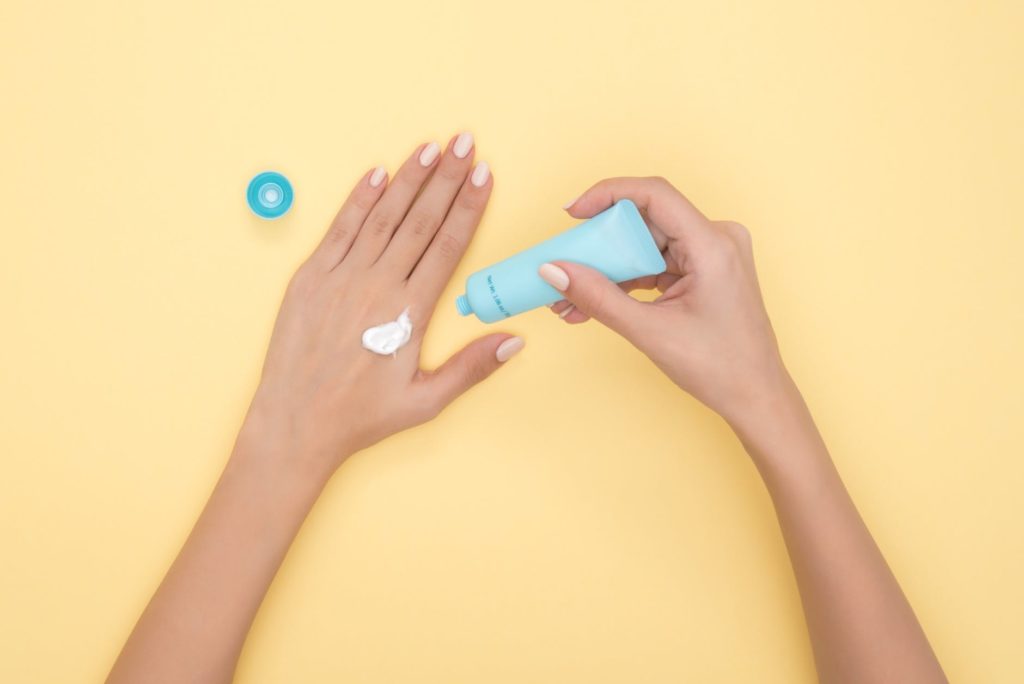 The skin is the largest organ of the body. It has several important functions:
To form a physical barrier to the environment
Prevents water loss from the body
Acts as a sensory organ e.g. touch, and detects temperature
Protects the body against harmful UV (ultraviolet) radiation from the sun
Provides a sort of cushion against bumps and shocks
Provides a protective barrier against the entry of microorganisms
Helps to control the entry of foreign materials
Produces Vitamin D
However, because the skin is porous, which means that what you put on it can penetrate through the skin, which then can affect your health and sense of well-being, negatively or positively.
This article will focus on the 'Dirty Dozen' ingredients found in skincare products that can have a negative impact on your health and sense of well-being, and that should be avoided.
Some of the ingredients in beauty products aren't that pretty! Researchers report that one in eight of the 82,000 ingredients used in personal care products is industrial chemicals, including carcinogens, pesticides, reproductive toxins, and hormone disruptors. Many products include ingredients like plasticizers (chemicals that keep concrete soft), and degreasers (used to get the grime off auto parts). Imagine what that does to your skin, and to the environment.
The David Suzuki Foundation surveyed Canadians to see how many of the "Dirty Dozen" ingredients below appeared in their cosmetics, and their findings show that 80 per cent of entered products contained at least one of these toxic chemicals.
---
You can avoid harmful chemicals when you watch for this list of toxins in your skincare products:
BHA and BHT: In moisturizers, makeup, etc. May cause cancer and interfere with hormone function.
COAL TAR DYES: Look for P-PHENYLENEDIAMINE in hair dyes, and colours identified as "C.I." followed by five digits in other products. Potential to cause cancer and can be contaminated with heavy metals toxic to the brain.
DEA, MEA and TEA: In creamy and foaming products such as moisturizers, and shampoo. Can react to form cancer-causing nitrosamines.
DIBUTYL PHTHALATE: In nail products. Toxic to reproduction and may interfere with hormone function.
FORMALDEHYDE-releasing preservatives: Look for DMDM HYDANTOIN, DIAZOLIDINYL UREA, IMIDAZOLIDINYL UREA, METHENAMINE, or QUARTERNIUM-15 Widely used in hair products, moisturizers, etc as a preservative. Formaldehyde causes cancer.
PARABENS: Widely used in makeup, moisturizers, etc. May interfere with hormone function, and be associated with breast cancer.
PARFUM: Widely used even in some products marketed as "unscented" (often the last ingredient). Skincare manufacturers are able to hide ingredients behind this label. These scents are a mixture of chemicals that can trigger allergies and asthma, with some links to cancer and neurotoxicity.
PEG: Widely used in conditioners, moisturizers, deodorants, etc. Can be contaminated with 1,4-dioxane, which may cause cancer.
PETROLATUM: Petroleum and other petrochemicals are common ingredients that are found in many products such as hair products, lip balm/lipstick, skin care products, baby products and Vaseline. They include mineral oil, PVP/VA copolymer, paraffin, white petrolatum, petroleum distillates, hydrocarbon, PEGs, etc. Not only do these ingredients stop the skin's ability to breathe and aid in detoxification, but they are also contaminated with cancer-causing impurities.
CYCLOMETHICONE and SILOXANES: Widely used in moisturizers, makeup, hair products, etc. May interfere with hormone function and damage the liver.
SODIUM LAURETH SULFATE (SLES) and SODIUM LAURYL SULFATE (SLS): In products that foam such as shampoo, cleansers, and bubble baths. SLES can be contaminated with 1,4-dioxane, which may cause cancer. SLS may damage the liver.
TRICLOSAN: In "anti-bacterial" products such as toothpaste, soaps, and hand sanitisers to preserve them. It may interfere with hormone function and contribute to antibiotic-resistant bacteria. Studies have found it's a threat to your endocrine system, reproductive system, skin, eyes, and liver.
Rain Natural Skincare products are free of toxic chemicals, therefore by eliminating some of the toxins from your body, it is one less step that your body has to do. (The more toxins you put onto or into your body, the more work it has to do to clear them out.)
Many commercial anti-wrinkle creams contain harmful ingredients in small quantities. While they might look like tiny amounts, rubbing them into your skin on a daily basis can often compound the cause of wrinkles rather than reduce them. There are no harsh or drying chemicals in my natural skin care products, so your skin will look and feel softer right away.
Aging skin develops fine lines and wrinkles, but there are other signs of aging that you should be aware of. As we age, our pores appear larger and the skin beneath our eyes can also darken and appear saggy or even puffy. The key to keeping your skin looking and feeling youthful and wrinkle-free is hydration. Drink plenty of water to hydrate your skin from the inside, and then use some natural skincare products that are non-drying to add to the hydration levels on the outside.
The ingredients in my natural skincare products also contain natural antioxidants which play a role in protecting your skin from damage caused by UV rays and in aiding with the rejuvenation of skin cells.
What to do next?
The best way you can be sure you are avoiding these toxic ingredients is to get really good at reading product labels. Try not to be attracted by beautifully packaged, scientifically substantiated claims, colours and gorgeous scents when selecting your make-up and skincare products. And most important, pay careful attention to the ingredients in these products before you purchase them.
RELATED READING: Types of Ingredients that should be in your Skincare Products and What's In Your Skincare Products
---
If you're looking to change up your skincare products and understand what ingredients you are using on your skin, you may want to try Rain Natural Skincare products.
If you have any questions, send those to hello@raninnaturalskincare.com
~ Lorraine
REFERENCES: David Suzuki Foundation