If you're looking for a product that'll gently cleanse your skin without the use of brushes, scrubs, or other harsh tools, you may want to consider a konjac facial sponge.
This simple skincare essential is made from konjac, which is a porous root vegetable that's native to Asia.
Konjac is a root that is used to make facial sponges that are gentle enough for daily use. Research has found that konjac could be used as a beneficial product for acne to help improve skin health.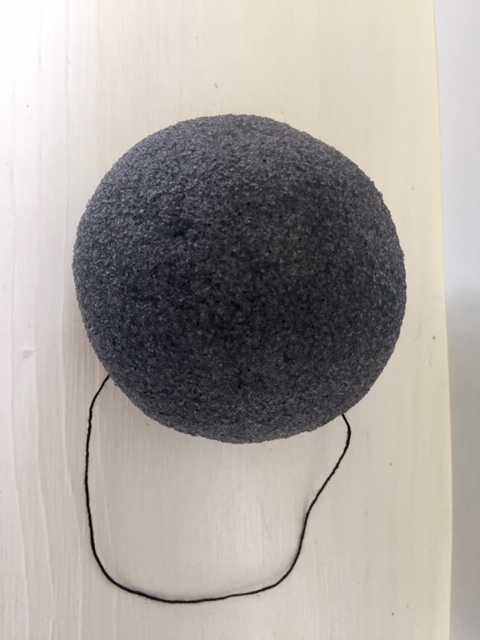 Konjac facial sponges are best known for their cleansing and gentle exfoliating capabilities, and because the plant is extremely gentle, using a konjac sponge containing charcoal will also help with oily and acne-prone skin. Charcoal has antibacterial properties which will help to detoxify, control excess sebum and reduce blackheads, it can help draw out oil and cleanse the pores to reduce acne.
Konjac facial sponges allow you to gently improve your skin with exfoliation without excess irritation, they're safe for most skin types. However, you may want to test a small area first as it can be too much for someone with very sensitive skin.
How to use:
Sponges are hard when dry. Soak the sponge in warm water for a few minutes to absorb and soften.
Apply cleanser to your damp face and begin cleaning your face by moving the sponge in a circular motion, like a massage for your face and neck areas.
Start in the centre of your face and work your way out and up, avoiding the eye area.
Splash your face with warm water to rinse and apply your toner, serum and/or moisturizer.
After use, rinse the sponge, squeeze out all the excess water and hang it to dry by the attached hook.
Note: The sponge will shrink when it's completely dry, simply rehydrate it again with water before use.
To sanitize the sponge, drop the sponge in a bowl of boiling water for a minute. Do this once every two weeks. Each sponge lasts approximately 3 to 4 months when it will start to break down. This happens because konjac is a fibrous plant root.
Features:
Infused with bamboo charcoal for extra deep cleansing
Ultra-soft yet extremely effective as an exfoliator
All-natural and free of irritants
Biodegradable, naturally sustainable and environment safe
Size: 6 cm (2.4″)
NO: Colours, Chemicals, Dyes, Sulfates, Pigments, Additives, Parabens, or Phthalates
If you're looking for a gentle and simple cleansing and exfoliating tool, a Bamboo Charcoal Konjac facial sponge may be just what you need.
To your health and beauty,
~Lorraine