Our lips are used in so many different activities – we use them in facial expressions, when we talk, when we eat, when we drink, when we laugh, and when we kiss. Given how much we use them, it's important to keep your lips soft and supple and to keep the skin on your lips healthy.
The skin on your lips is comprised of only 3-5 cellular layers, which is why your lips can so easily start to bleed if they are chapped or dry, or if you pick the skin off them. In comparison, the skin on your face contains up to 16 cellular layers.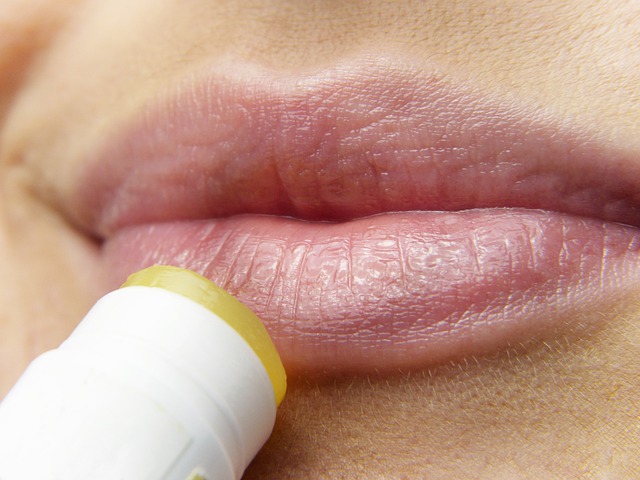 Given that your lip skin is only 3-5 layers deep, there are no sweat glands. This means that your lip skin doesn't sweat and it doesn't produce sebum, your skin's natural oil. Without sweat and sebum, your lips dry out quicker than other parts of your skin. Dry skin is damaged more quicker, which is why chapped lips are such a common occurrence.
A lip scrub is a great way to cleanse, exfoliate, and condition your lips. But, it's important to know how to exfoliate lips properly so that you don't cause any damage. Dry lips may be a result of too much sun or cold weather, not taking care of your lips or possibly even stress. Using an exfoliating sugar scrub once or twice a week will help to soften your lips so they are left looking and feeling healthier than ever. Click here to read if you should be exfoliating your lips, with tips and how-tos.
A lip balm effectively provides that protective layer that you would normally get from your skin's natural oils. Covering your lips with a lip balm does two things – first, it locks moisture in and second, it makes it harder for the heat and cold to dry out your lips.
---
Lip balms are great products for keeping the lips in top condition. Flavored lip balms are very popular but synthetic waxes, oils, and flavorings not only taste very artificial but if you are looking to rid your body of unwanted toxic chemicals, then you want to avoid them. When you have a skincare product that is applied close to your mouth, it is even more important to ensure that it is 100% safe.
Lip balms need to be hard enough to stay on the outer layer of the skin, and we don't want it to penetrate too quickly into the skin. We need it to stay on the skin surface like a barrier, to help protect the lips from bad weather and moisture loss.
My Lip Balms contain the following protective ingredients:
Beeswax will provide protection and a barrier on your lips to slow the evaporation of water.
Avocado, Almond or Sunflower oil are rich, nourishing oils that are high in amino acid proteins, Vitamins A, D and E, and potassium.
Shea Butter is extracted from Shea nuts and is known for its rich moisturizing properties.
Cocoa Butter which is soothing and softening helps to form a protective layer on the skin. It contains antioxidants which help fight free radicals and is very useful for relieving chapped skin and lips.
Vitamin E is also one of the main skin vitamins that helps to heal, regenerate and nourish the skin while protecting the tissues from free radical damage.
No matter what time of the year it is, we need moisturization for our tender lips. Take the time to get a good natural lip balm that you can be confident in using daily.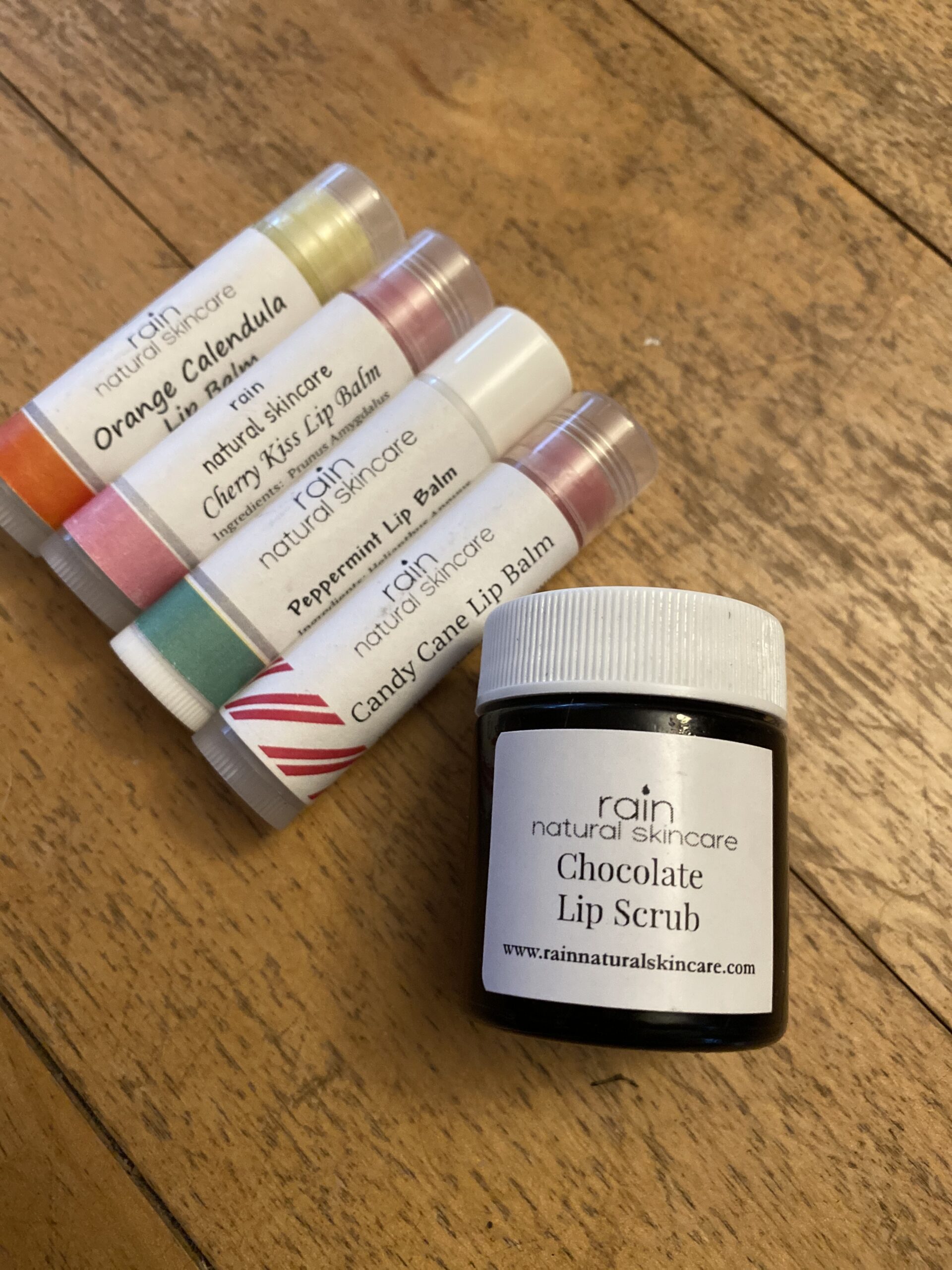 ---
If you're looking to change up your skincare products and understand what ingredients you're using on your skin, you may want to try Rain Natural Skincare products.
If you have any questions, send those to hello@raninnaturalskincare.com
(Sign up for my email newsletter here to get weekly updates !)
~ Lorraine