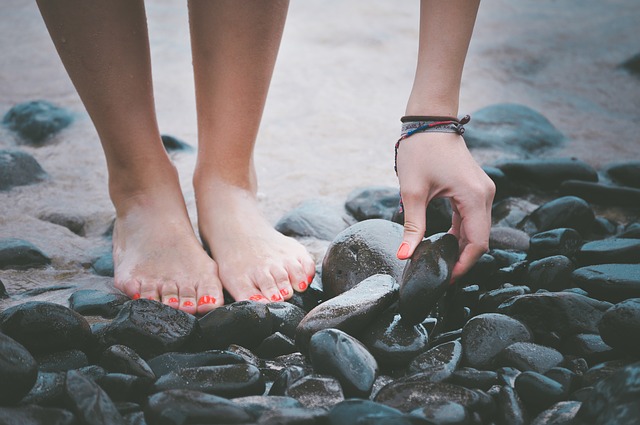 Every now and then, it's good for us to look forward, and consider how we are going to live more aligned with our values and beliefs. What are you going to do so you can lead a more meaningful life, keeping your values, while still being the amazing person that you are?
What are values? Well, values are basic and fundamental beliefs that guide or motivate our attitudes and actions. They help us to determine what is important to us.
One of the wonderful things about the way we live today, and the way society and businesses are changing, is that it's becoming easier now to live more in tune with our values and beliefs. We are all becoming more open and more accepting, and that's a good thing.
Natural has become Mainstream
Here's an example: the natural and organic movement is now no longer considered an "alternative." It's mainstream and is no longer looked down upon as being strange or uncommon. People are free to seek out the organic food they prefer and be thoughtful about where they source their produce, meat, and other foods. Natural health food stores, and holistic therapists, are opening up everywhere.
More and more people are seeking holistic therapists such as naturopaths, herbalists, aromatherapists, reiki practitioners, acupuncturists, massage therapists, beauty therapists, etc. Yoga Studios are gaining huge followers as people are realizing they need calmness alongside increasing their strength and stretching their bodies in this busy lifestyle we lead.
We are extremely lucky now because instead of seeking out natural foods, herbs, skincare, etc. in a speciality shop from the big cities, they are now available in small shops or farmers' markets everywhere.
This change is happening because we are becoming more aware of the effects of what is happening to our beautiful planet, what we are putting into our bodies, and what we put onto our bodies.
It's about knowing that we now have a choice and that our choice can make a difference. We are all becoming a little more conscious, more ethical, more green, eco-friendly, more organic and perhaps becoming a little more of the person we want to be.
I'm really happy to report that natural skincare is now the fastest-growing section of the cosmetics industry worldwide!
Many of the large cosmetic companies are realizing that they need to change their synthetic products to offer natural and organic alternatives.
You now have the option to purchase something meaningful, unique, and personal to yourself. Being able to choose Natural Skincare Products that are good, if not better, than store-bought products can be a way that embraces your deepest values and beliefs.
At the end of the day, we do have choices; we do have the power to express our deepest values and make a difference with our purchasing choices.
There has never been a better time to enjoy living and expressing our deepest values.
Years ago it was different, but as more and more customers become aware of what's in the products they use, the growth and demand for natural alternatives have come on strong.
How to Get Started
These days, beauty products are about much more than just looking beautiful!
This is where you need to identify what is important to you personally. You need to know what you care about so you know what to look for when making your purchases.
Your choices are an opportunity to live out our values that are important to you, while still taking care of yourself.
We all have different things near and dear to our hearts. What's exciting is that we can express these values through the skincare products we use and buy.
You could take care of your skin AND…
Feel better, more relaxed or uplifted (by including therapeutic essential oils)
Live a cleaner lifestyle (by eating clean and using natural skin care products)
Help put money back into your local economy (through supporting local artisan brands, farmers, bakers, etc.)
You need to realize what your values are and make your choices based on those. Once I found and followed my values, I knew what I wanted, and what my passion was. That is exactly why I started Rain Natural Skincare. I wanted to create healthier choices with my skincare products, and feel confident with the choices of what I was putting on my skin.
By having the ability to choose your products according to your values, you will feel much better about not only your choices but the life you are leading.
~ Lorraine