At some stage in most of our lives, we've thought about this question about 1000 times, right? You've gone around and around in circles wondering how you can heal your acne and trying all sorts of things… But, have you tried eliminating toxic foods, toxic skin care products, and even toxic people? (kidding, not kidding!)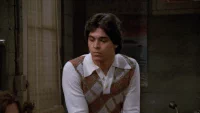 As a Licensed Holistic Nutrition and Health Practitioner with multiple courses in skincare, I have found that addressing acne internally – as well as externally – is the way to get clear skin that actually STAYS CLEAR in the long term. Internal work starts with minimizing toxin exposure and optimizing digestion. And of course, the right skincare routine is also important when suffering from acne.
Getting clearer, fresher skin can be achieved without dropping a ton of money AND it can happen naturally!
Here are some things to try:
STOP Squeezing or Picking at Pimples
This can cause damage to your skin and make things worse by causing scarring! I know the desire to check or pick your acne is super overwhelming, but you must keep in mind the damage it brings with it. Control the desire to pick your skin by simply relaxing your mind, and being gentle with yourself. Telling yourself one or two positive self-affirmations can help you to be kind to your skin. Apply a gentle spot treatment gel to calm and heal your spots.
STOP Over Cleansing
Keeping your skin clean is your first priority! If you have acne, it is important to keep your skin clean, however, there's no need to cleanse more than twice a day. Cleanse once in the morning and at night with a gentle alcohol-free natural cleanser that not only rids the skin of dirt and grime but treats it with naturally gentle antibacterial and healing ingredients. Try a bamboo charcoal konjac facial sponge, it's 100% natural and helps with deep detoxifying and cleansing the pores of the skin.
*Pro Tip: Don't use cleansing wipes daily. They are not effective and can cause more irritation.
STOP Harsh Exfoliating
A sign an exfoliation is not suitable for you is if you have inflammation after exfoliating and it's stinging your skin. It's very important not to use harsh exfoliating scrub particles, as this can tear the top of pimples causing them to bleed, causing more irritation and even further breakouts. Instead, replace your harsh exfoliator with a gentle self-activating clay mask to deep cleanse and soothe, and use it only 1-2 times per week.
START Toning
No, not toning your body (although exercising never hurts anyone, see below!)… Start using a toner with your skincare routine. After cleansing the skin, pat it dry and then spray a gentle toner mist onto your face, or squirt it onto reusable bamboo makeup remover pads to pat over the face to cool and balance the skin.
START to Heal Your Skin Barrier
By applying oils and humectants to lock in moisture. The last step in your skincare routine is to moisturize the skin to help replenish and nourish it. Look for a moisturizer, serum or facial oil that is made for acne-prone skin types and contains ingredients that are effective at reducing symptoms of acne, and healing scars.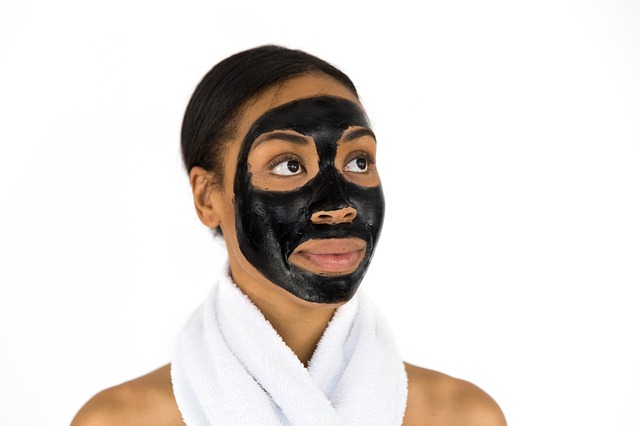 Sleep
Getting the right amount of restful sleep your body needs nightly will reflect in the state of your skin, try to get 7-8 hours a night. Sleep is essential for everything, including our skin, and during sleep, our cells are able to regenerate and inflammation is reduced. Getting a restful night's sleep helps redness and inflammation in the skin decrease because the body has had time to rest and repair.
The Food You Eat
This is of the utmost importance for healthy, clear skin! Make sure you are getting a good amount of fresh fruits and vegetables, clean proteins and healthy fats to ensure your body has all the nutrients it needs to keep your hormones balanced and your skin healthy. Try to limit your intake of processed packaged foods, especially foods containing sugar (not fruits), dairy and gluten are all very inflammatory, and then show up on your skin. Eating foods that are easily digested will help your system keep your skin nourished and promote fresh, new cell growth. Drink lots and lots of water too! Try my 30 Day Clean Eating Reset or Endless Energy Program to help you to get started.
Stress
Stress causes inflammation, it puts your body into 'fight or flight', turns off digestion, and steals nutrients that should be used for other functions (like clearing your skin!). Make a list of some of your daily stressors so you can work on them one by one. Don't forget about stressors that are not as apparent: checking your email, text message alerts, worrying about your diet, dehydration, not getting enough sleep, sitting in traffic, etc. I mentioned earlier about removing toxic people from your life too. This can be a huge stress release for you. Think about people who bring you down or make you feel bad. Try staying away from them, or if you follow someone on social media, remove them and see how you feel.
Move Your Body
Studies show that moderate exercise improves our energy, mood, and sleep. If we exercise daily (without overdoing it), it can help balance our adrenal function to better cope with stress. Practice deep breathing, yoga and/or meditation.
---
If you have acne you should be thinking about what's going on inside, because acne is most often a sign of an internal imbalance. Sometimes it's hard to know what it feels like to be out of balance because you have been that way for so long that it's become your new normal. Let's change that to a NEW BALANCED NORMAL!
Try some of the actionable steps above and see if you notice a difference in not only your skin but your whole body, mind and soul.
To Your Health,
~ Lorraine