One ingredient that has become very popular in skincare recently is hyaluronic acid – it's everywhere in the skincare world, and for good reason. The benefits of hyaluronic acid for the skin are pretty darn amazing. It's known as the ultimate "plumping" ingredient and helps give our skin a bouncy, youthful, firmer texture.
Now you may be hearing the word 'acid' and might be thinking about a harsh toxic chemical, and I want you to know that it's definitely not that. So, what the heck is it then, you ask… Let's take a deep dive into what it is and why it's so important for your skin as you age.
---
What is Hyaluronic Acid (or HA)?
Hyaluronic Acid (HA) is a molecule that is naturally produced by the body and is a key part of connective tissue and joints, helping to lubricate and soften them, and it's also present in large amounts in our skin cells. In the joints, it can help to keep the space between our bones lubricated, in connective tissue, it cushions the cells and helps to keep them hydrated. In the skin, it acts as a hydrating agent to provide moisture, plumpness, firmness, and suppleness to the skin.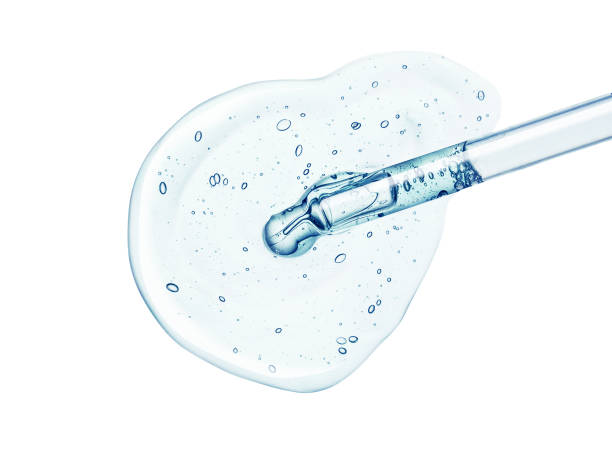 HA is a powerful moisture-binding ingredient and one of the most powerful humectants (water magnets) available. It can hold up to 1,000 times its own weight in water. It's a superior moisturizer, and applied topically it will increase hydration and improves elasticity. Hyaluronic acid may also repair collagen, improve the appearance of scars, help with wound healing, inflammation, and skin repair, and can also help reverse free radical damage. Pretty impressive, right?!
---
What are the benefits of hyaluronic acid in our skincare products?
You might be wondering why we should be applying HA to our skin if our bodies already produce it. Unfortunately, as we age, the amount of HA we produce naturally starts to diminish, meaning our skin is less hydrated, less supple, and feels thinner. But with some high-performance natural skincare products, we can help the skin stay hydrated and plump, help with its regenerating and rejuvenating properties, and help slow the visible signs of ageing of fine lines and wrinkles.
Hyaluronic acid can help to:
Restore volume to the skin
Reduce the appearance of fine lines and wrinkles
Increase skin tightness and elasticity
Support collagen and elastin in the skin
Improve skin's overall hydration
It's not just people with dry skin who can benefit from hyaluronic acid, this star ingredient makes a great addition to any anti-ageing skincare routine.
---
How can I add hyaluronic acid to my skincare routine?
Now that you've seen all the benefits of HA, we can see how to include it in our skincare routine. Hyaluronic acid is most commonly used in serums, gels and moisturizers because of its hydrating and regenerative properties.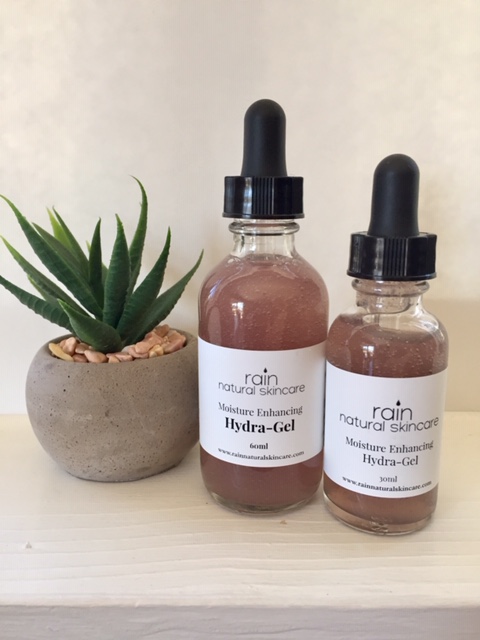 Apply my Moisture Enhancing Hydra-Gel after cleansing, both morning (to give additional moisture throughout the day) and evening (to replenish the moisture lost during the day), and to help your skin look radiant.
6 Steps to use hyaluronic acid:
Step 1: Wash your face using your favorite cleansing gel, cleansing lotion or cleansing oil.
Step 2: Apply a Pore Reducing Toner or Hydrating Facial Mist and DO NOT PAT DRY. If you prefer not to use a toner, you can spray your face with clean fresh water.
Step 3: Gently apply your Moisture Enhancing Hydra-Gel onto your damp face.
Step 4: Apply your day or night facial moisturizer to help seal in the moisture, but also to provide moisture for the HA to absorb.
Step 5: Follow with your favorite under eye cream or eye serum.
Step 6: Apply your favorite broad spectrum sunscreen, before applying makeup.
Think about this skincare rule: apply your skincare products from thinnest to thickest consistency.
Final notes: As with any other new skincare product, always try a small patch test before putting it all over your face, especially if you have sensitive skin. Be sure to discontinue use if irritation occurs, and keep out of reach of children.
And lastly, Hyaluronic Acid will help to improve wrinkles, but just like any other skincare product, nothing will stop the natural ageing process! So let's embrace our pro ageing skin and just help to prolong the visual effects! ☺
To your health and beauty,
~ Lorraine